Salaam! I am Lama Zibdeh and I am the founder of Home Synchronize, LLC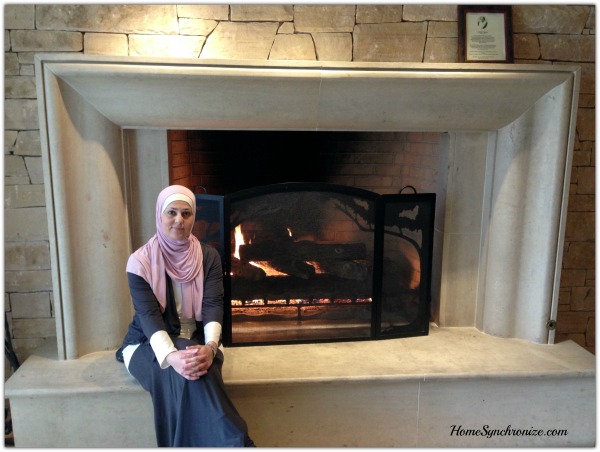 Being an immigrant from Jordan, I dreamed of ways to create a "home away from home" haven for me and my family. A space that represnts us as Muslim Arab Americans. I could not find "Middle Eastern" accessories in the U.S. that were of good quality and reflect my style. So, whenever I had the chance to visit Jordan, I would buy accessories and sprinkle them around my home. Over time, these elements gave my home uniqueness and authenticity while integrating with modern design elements.  Thus resulting in a synchronized eclectic home that reflects ME!
Visit My Etsy Shop for Islamic Calligraphy Stencils
My appreciation for the art of Islamic calligraphy, and the lack of time to learn the different styles led me to create Islamic Calligraphy stencils. With my stencils, I was able to replicate that beautiful art onto any surface.  Alhamdulilah, as of June 2013, I opened my Etsy shop for Islamic calligraphy stencils. Now anyone looking to decorate their home with Arabic/Islamic calligraphy can enjoy this fascinating form of Islamic art. Visit my Etsy shop here
Visit Home Synchronize shop for Middle Eastern Home Decor concepts
For those of you unable to visit the Middle East, and want authentic Middle Eastern products, I am happy to oblige. I offer unique handcrafted home decor items! Feel free to browse the products here.
Subscribe to Home Synchronize…
Please stay connected to receive blog post updates, new product information and upcoming special offers by subscribing. Also, feel free to connect with me on Facebook (I am not as active on the other social networks as of yet :))
Lastly…
As a busy mother of four, this new adventure has given me the pleasure of spending time with my children and fulfilling my passion for interior design. Yet another meaning for a Home Synchronized! 🙂
If you have any questions or  just want to say salaam, please feel free to contact me.
Thank you for visiting Home Synchronize.
Lama
P.S. Don't forget to subscribe, its free.