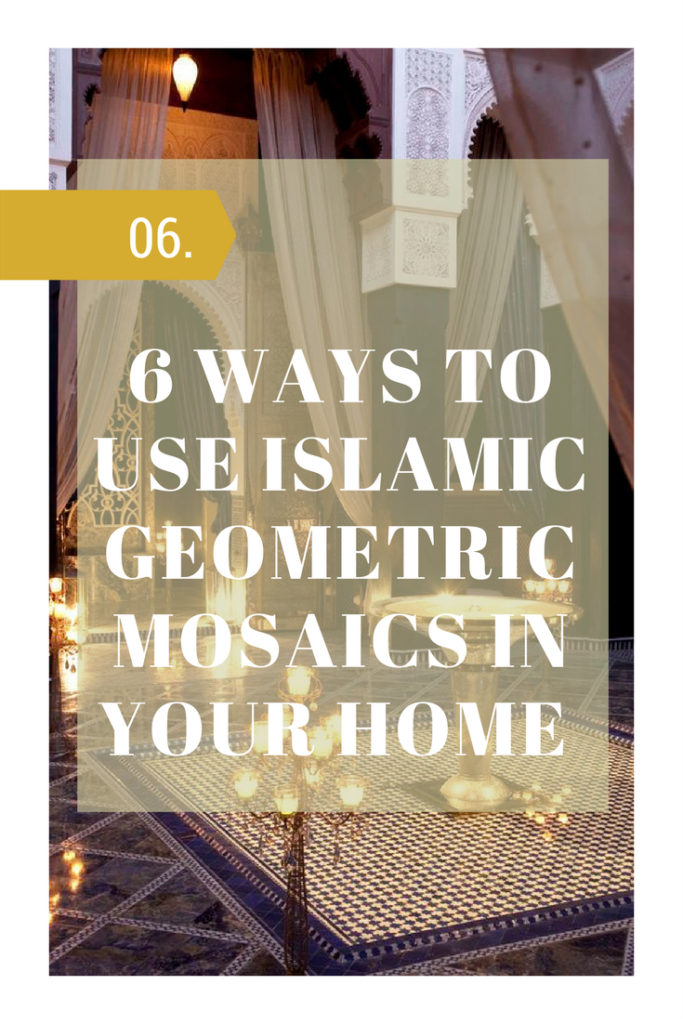 I am amazed by the creative talent of early Muslim artists that generated breath taking geometric mosaic designs that we are still fascinated with to this day. See below the mosaic work on the Dome of the rock in Jerusalem. Doesn't this look amazing!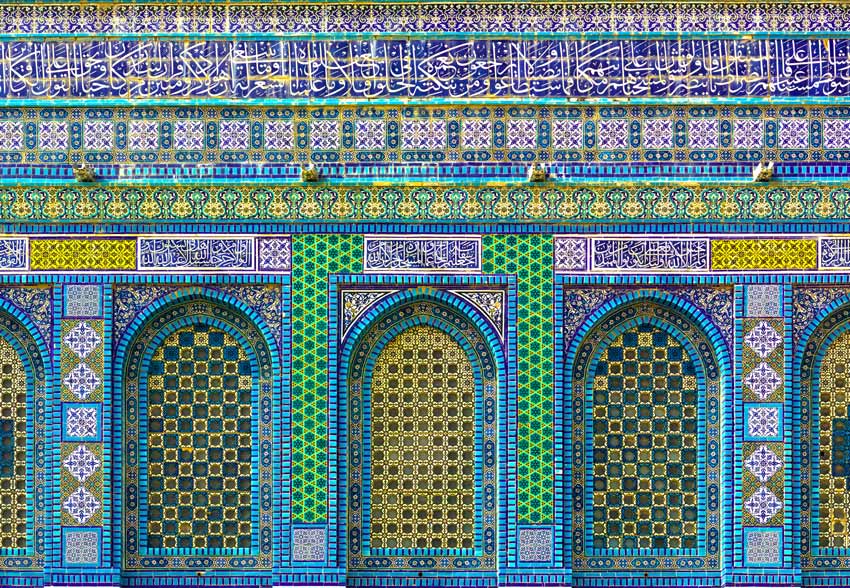 Mosaic art existed way before Islam but Muslim artists, governed by their Islamic beliefs, developed a new type of mosaic art that involved geometric patterns. Take a look here to see a variety of geometric patterns that were created with mosaics.
While researching for this blog post, I found that Mosaic and Zellige were used interchangeably to mean Islamic mosaic art. While they appear similar in the final design, they are different in the type and shape of material used. I found this interesting and thought that you might too. 🙂
What is the difference between mosaics and Zellige?
After the 8th century, the art of mosaics was replaced with the art of Zellige which is prominent in Morocco and Spain. Remember all of the spectacular architectural decorative designs you've seen in Alhambra and Morocco? They're actually crafted with Zellige art.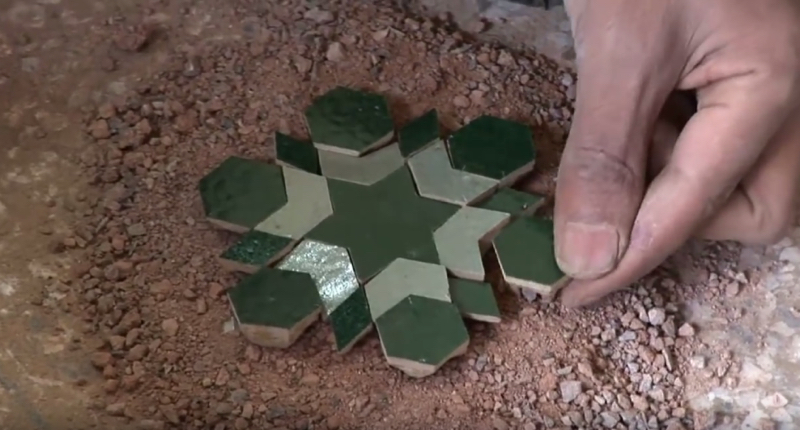 "The word zellige certainly has the same origin as azulejos. It is an ornamental technique that has grown in Spain and North Africa since the 12th century. It has became an integral part of Moroccan architecture where the finest examples can be admired. Its manufacturing process is reminiscent of both the mosaic and marquetry. Mud bricks are glazed, these monochrome bricks are baked, cut into geometric shapes (squares, diamonds, triangles, stars, crosses, various polygons …) and then combined to form joint geometric drawings, sometimes extremely complex". Source  (See the process of making Zellige tile here)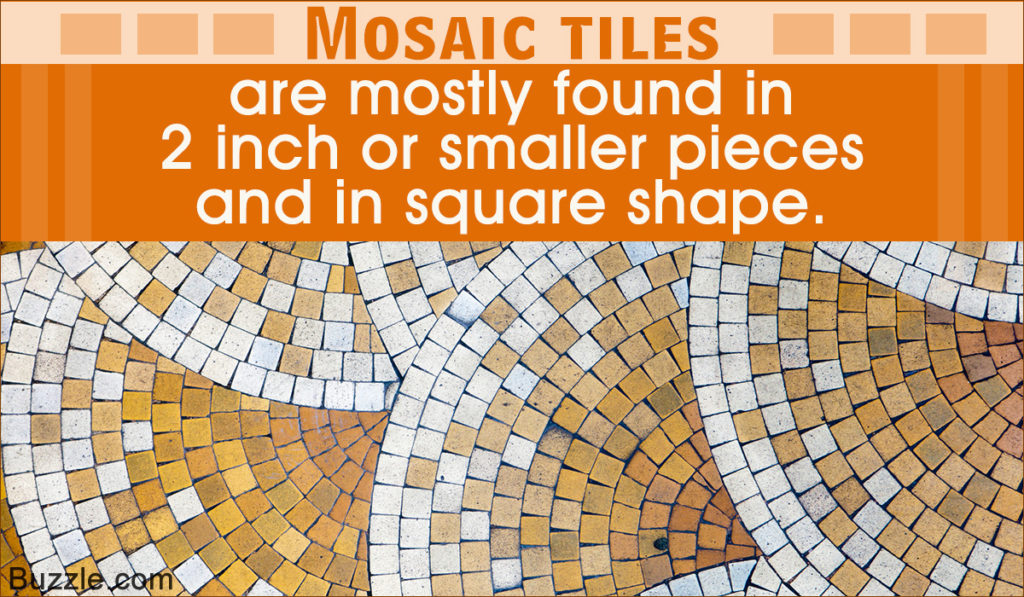 "A mosaic is a piece of art or image made from the assemblage of small pieces of colored glass, stone, or other materials. It is often used in decorative art or as interior decoration. Most mosaics are made of small, flat, roughly square, pieces of stone or glass of different colors, known as tesserae. Some, especially floor mosaics, are made of small rounded pieces of stone, and called "pebble mosaics". Others are made of other materials". Source
Now that the difference between mosaic and zellige is clear, let's look at some ideas where we can use mosaics or Zellige in our homes today.
Since mosaics are made of small tile pieces, rooms they are used in would appear smaller (and let's not forget the amount of grout that you'd have to clean every now and then but that's another story) so unless you live in a large open space, I don't recommend using mosaic tile on the floor and walls in one space. Also, depending on the color combination in the mosaic design, mosaics can overwhelm the space with color and pattern when not done correctly. Therefore, I prefer to use mosaic tile patterns sporadically in interior spaces.
Here are 6 ways to use Islamic geometric mosaic in your home
(kindly note that some of the examples below were used with tile (not mosaic tile) but I believe that they would look just as good with mosaic tile) 
1. Highlight an architectural structure such as a fireplace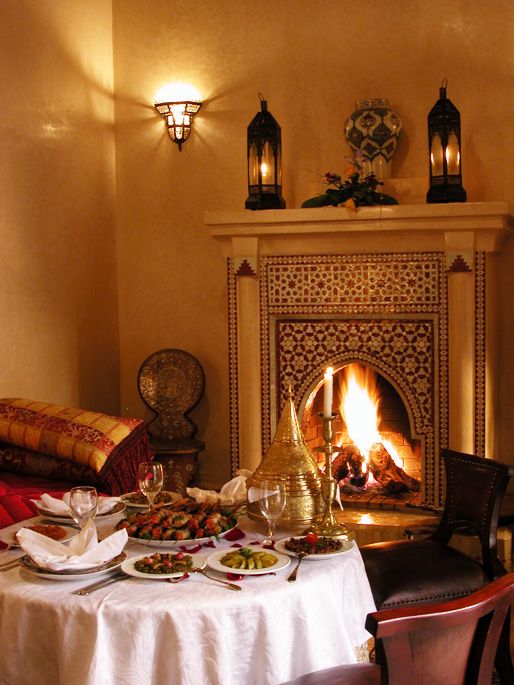 Or columns
Or niches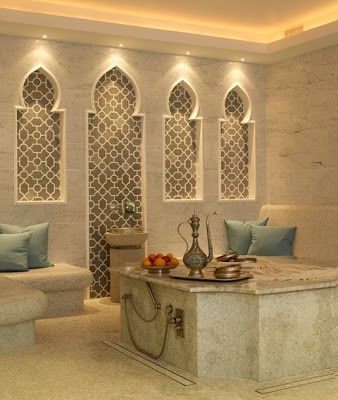 2. Amplify your kitchen backsplash with color and pattern that invoke old world charm (they are easier to clean too)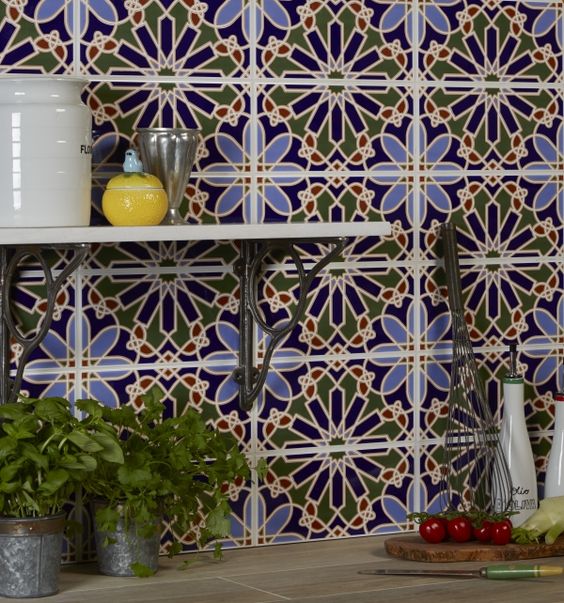 3. Create an astounding focal point that will not be ignored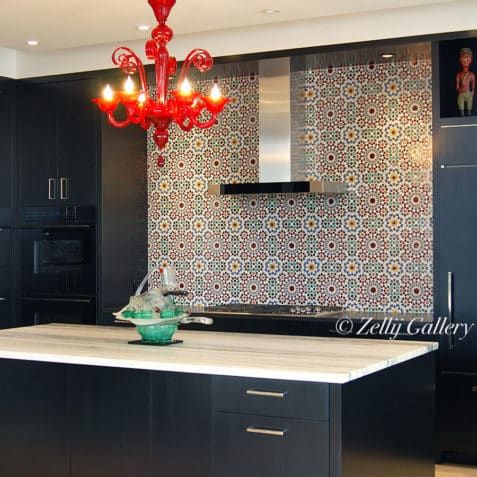 4. Make a design statement in bland and boring spaces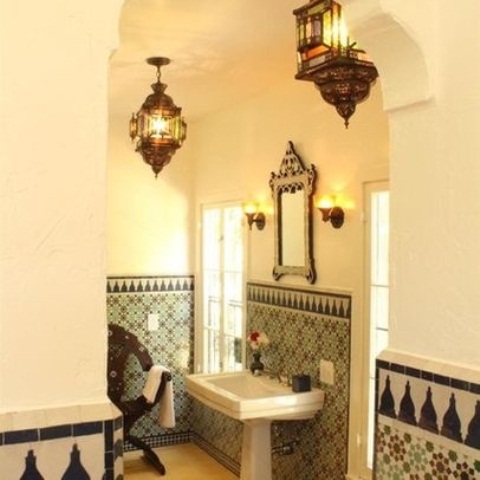 5. Accentuate stair risers with colorful patterns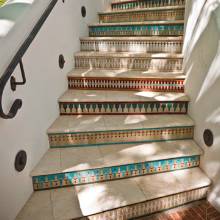 6. Conceal as rugs in high traffic areas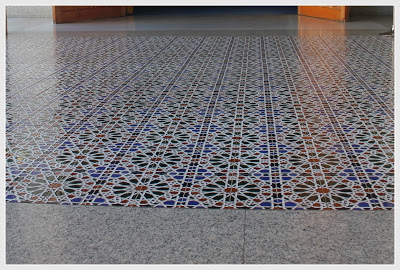 Beit al Quran Museum, Manama, Bahrain.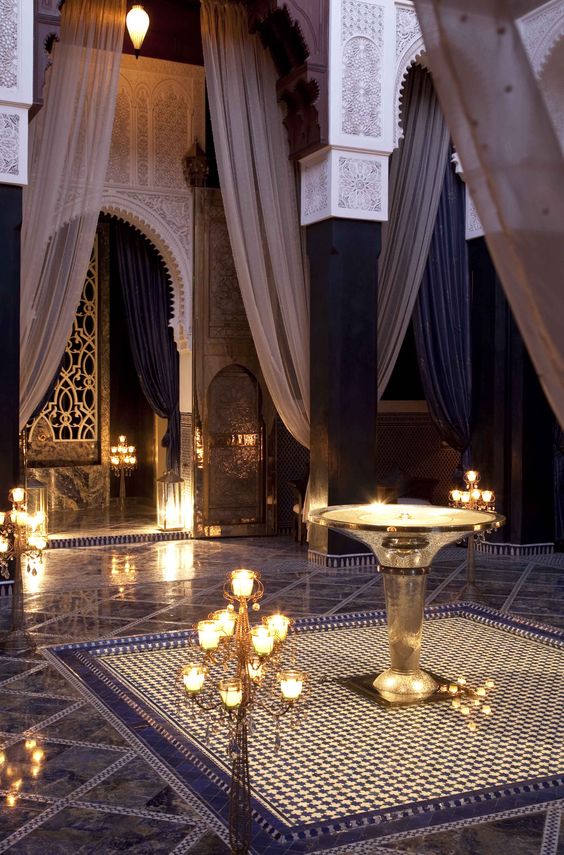 It truly takes skill to match geometric mosaic patterns and colors in interior spaces so they don't look busy and overwhelm the space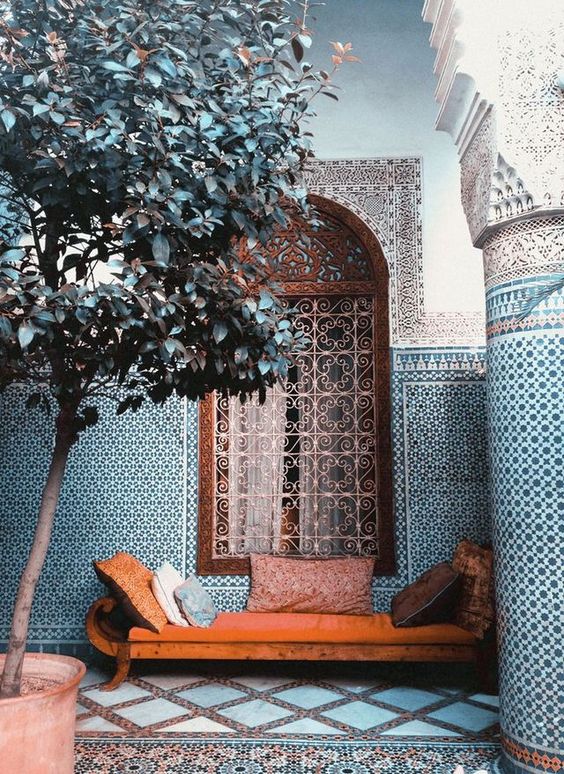 The trick is to have enough negative space for the mosaic to pop. A negative space is any space that does not have pattern or color in it.
Take a look at the image below.
As you enter the room, your eye will go directly to the floor because everything else is a solid color so it does not compete with the large pattern on the floor for your attention. The white walls allow the eyes to rest so you don't end up feeling irritated or claustrophobic.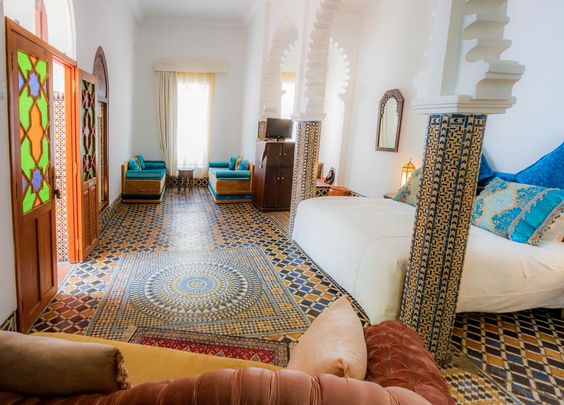 For those of us who are on a small budget or want something that can easily be update or moved around then tune in for the next post where I will share some ideas. (not on my email list? Join here)
Salaam!

Please follow and like us: