Welcome back to Decorating with Color weekly series. If you missed any of my earlier posts in this series, click on the links to learn about decorating with Black, Blue, Green, Violet, Orange, and Yellow. Today, I will explore decorating with the most popular neutral color…..Brown.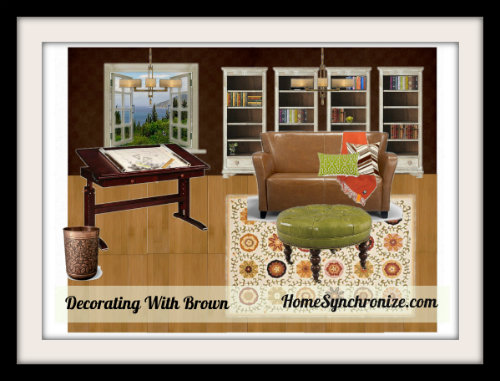 I am sure most of you (if not all) have something that is Brown in your home.  It is such a popular color in interiors mainly because of wooden elements that are usually brown in color such as floors, furniture, and cabinetry.
Brown results from mixing the primary colors (red, yellow, blue). Depending on the ratio of each color in the mix, different shades of brown develop.  Some shades of brown have a red undertone, others are more yellow and so on. 

At Home In Tuscany
Color psychology of Brown
Feels warm, inviting and comfortable
Inspires order and organization
Darker shades are sophisticated, elegant and dramatic
Color Harmonies
Decorating with Brown is easy because it matches with every color on the color wheel. You can't go wrong with brown! 🙂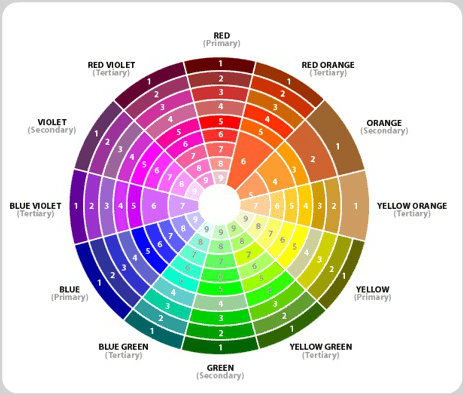 Here are some examples of interiors decorated with Brown.
Now that you know how to decorate with Brown, how would you apply it to your color scheme? Would you use it as a dominant color or would you use it to help your dominant color shine? please share in the comments below.