I am very excited to announce the grand opening of Home Synchronize shop for Middle Eastern home decor concepts. This is where you can purchase that unique, handmade, and authentic Middle Eastern style home accessory that will surly add some spice to your living space. 😉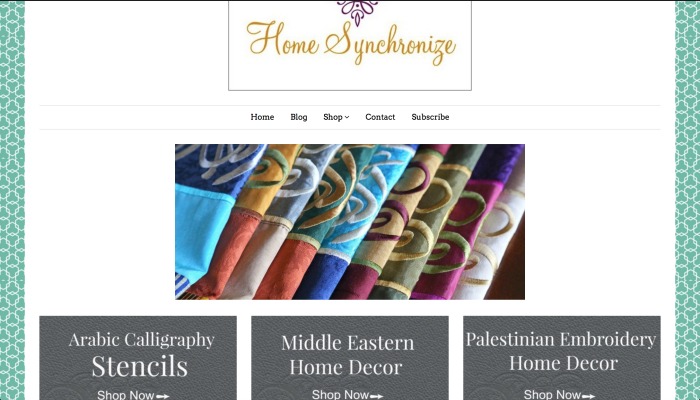 The store includes sections for products with Palestinian embroidery, Islamic art, Quran fabric covers, Decorative pillows, Table runners, and of course Arabic calligraphy stencils. You can access the different section by clicking on the shop link from the Navigation menu bar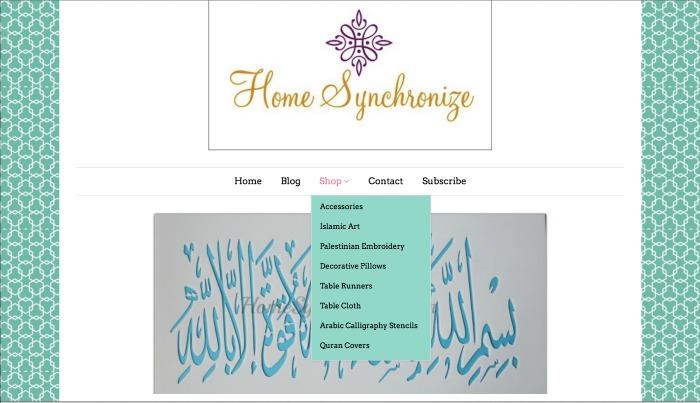 While I do carry a selection of Arabic calligraphy stencils in this shop, you will find a wider selection of these stencils in my Etsy shop. I am planning to keep that shop open for now until I transition all the stencils to this shop. So if you are interested in Arabic calligraphy stencils, feel free to visit my Etsy shop here.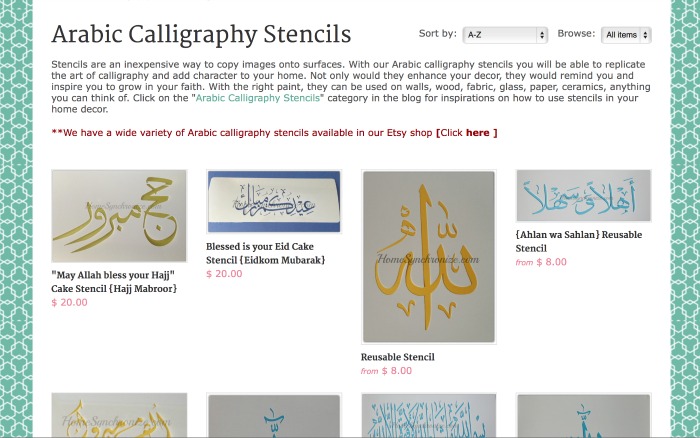 You can also view all the products available in this shop by clicking on the Middle Eastern home decor icon.

Once there, you can browse the products by section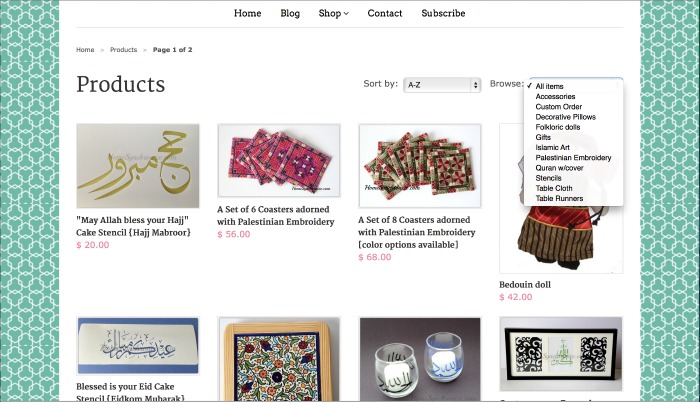 For something completely unique and tailored to your own specifications, visit the custom order section. Here you will find all the products designed by me that can be customized to your needs (more will be added to this section as I build my own product line). Contact me to discuss your custom order.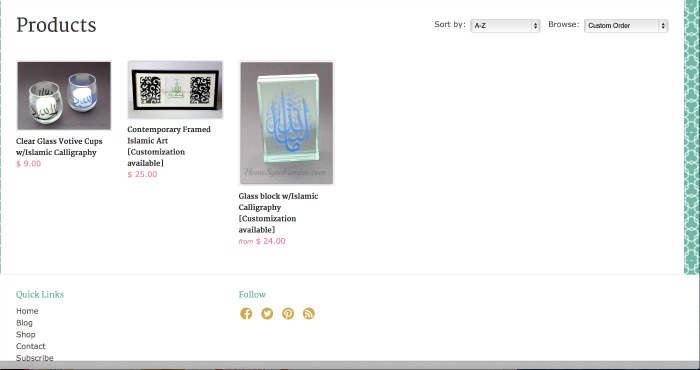 I accept credit card and Paypal payments. Once the order is placed, I will ship it within 2-3 days anywhere in the U.S.  I regret that I will not be able to ship outside of the U.S. at this time.
Thank you so much for stopping by the blog and sharing in my excitement. I hope you love this new shop of mine as much as I do! If you have any questions please don't hesitate to contact me.
Let's Celebrate! Take advantage of this limited time offer and join my friends list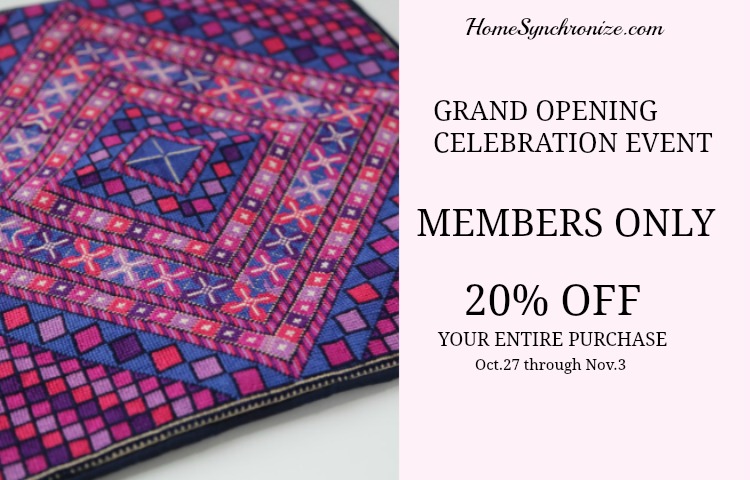 As a Home Synchronize member you will enjoy exclusive discounts, learn about new products, upcoming sales, DIY projects and design ideas from Home Synchronize. Once you activate your subscription, you will receive a coupon code for 20% off your entire purchase from Home Synchronize shop for Middle Eastern Home Decor Concepts.
Please follow and like us: