Less than 10 days from today, the holy month of Ramadan will begin inshallah. This is a blessed month in the muslim calendar where Allah calls upon all the believers to abstain from eating, drinking, and sexual activity from sunrise to sunset. We are encouraged to focus on our spiritual side by performing extra prayers, reading more Quran, giving charity, and connecting with others. Ramadan teaches us self-discipline and brings us closer to understanding the true purpose of our existence!
Many of us like to decorate our homes for Ramadan.  I am popping in today to share with you a simple Ramadan craft that you might like to try.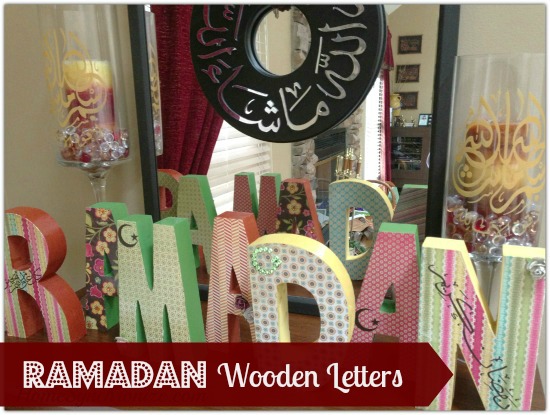 Supplies:
Wooden letters
Scrapbook paper
Modpodge
Sponge brushes
Folk Art Acrylic paint
Stick on gems
Craft flowers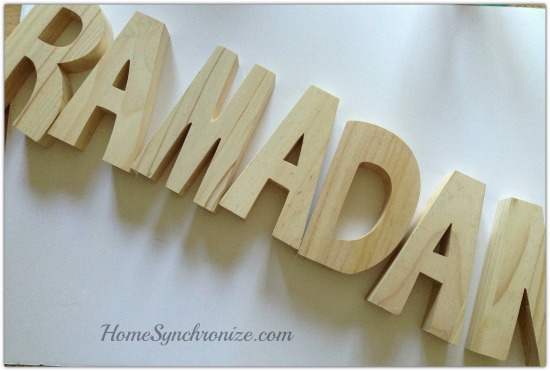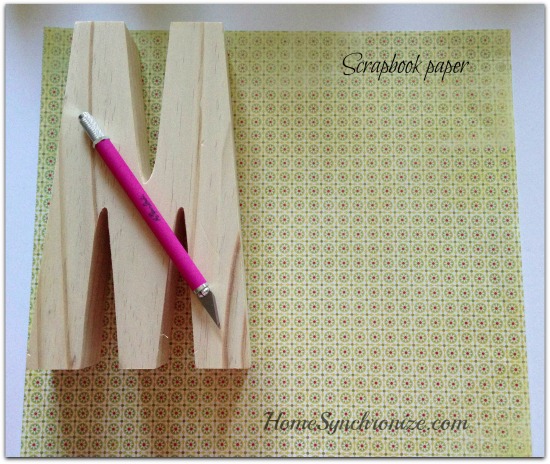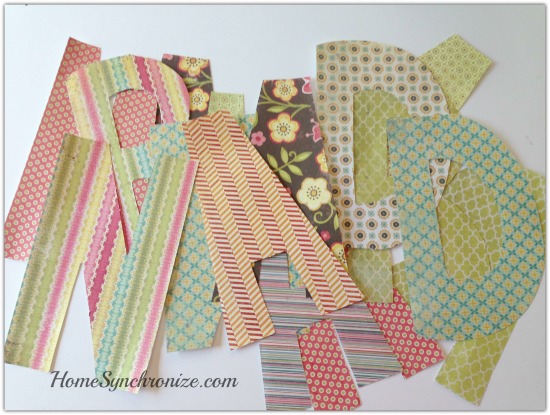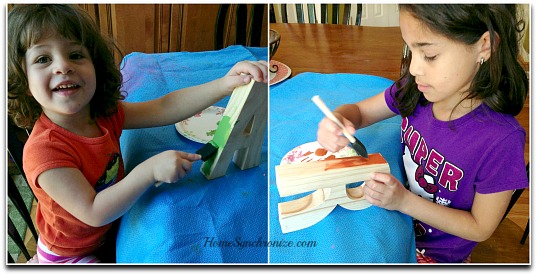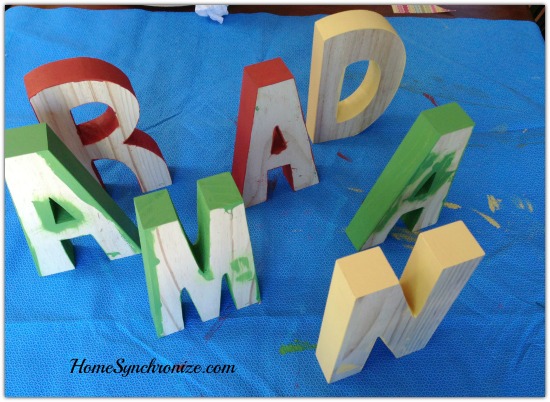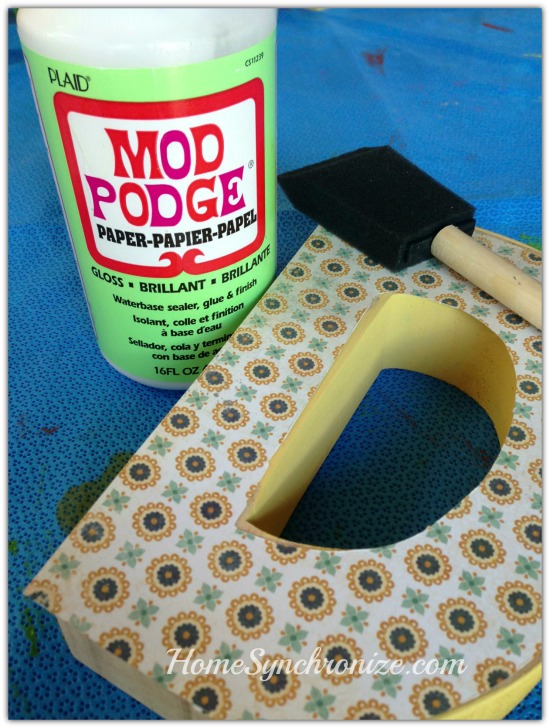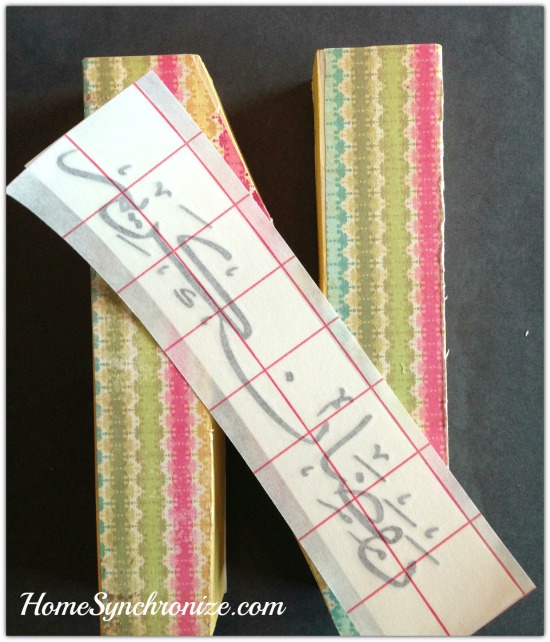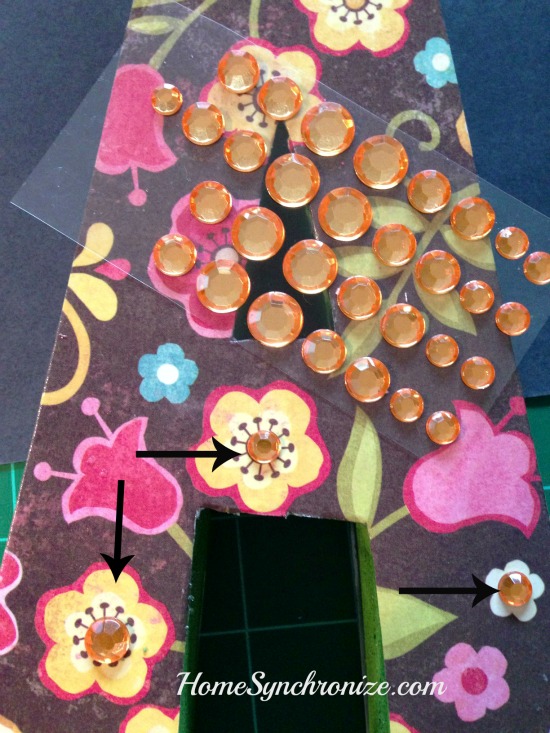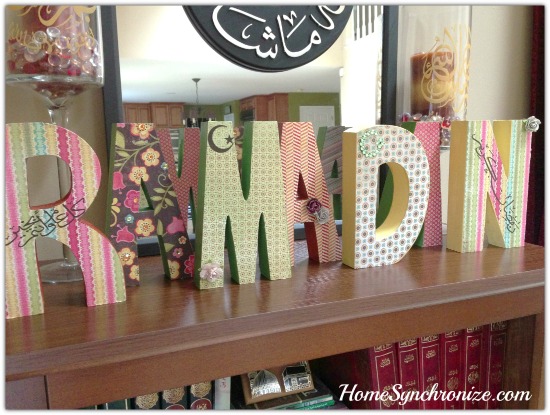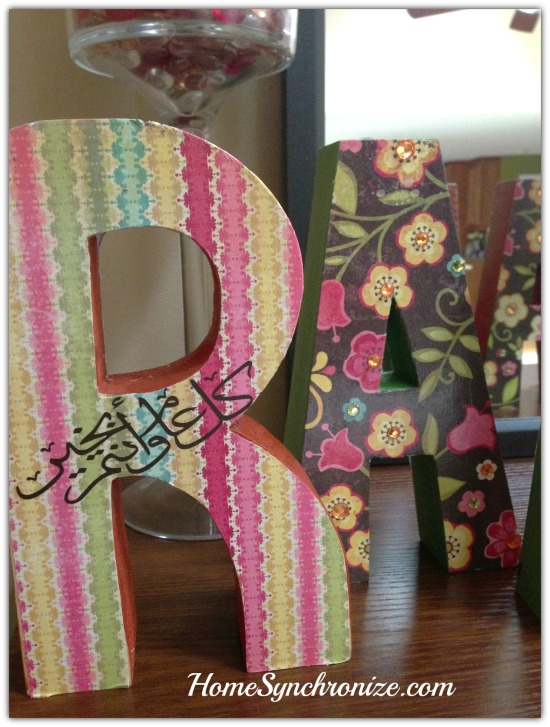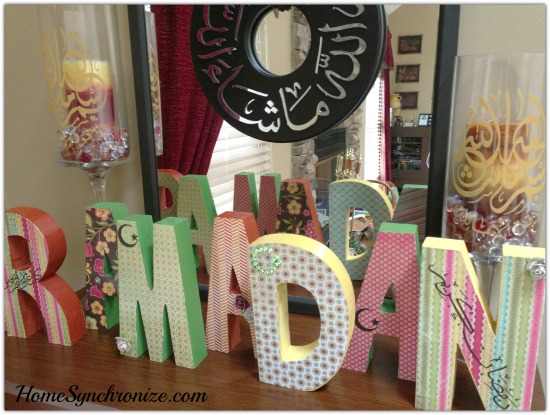 This fun, colorful display would look great over a mantle surrounded by Lanterns. Since I don't have a mantle, I am displaying my letters on a bookshelf. Originally I wanted to arrange the letters as a table centerpiece, but my 3-year-old would not allow it! So, if you have older children, who would not use the letters as building blocks, this idea might work for you. 🙂
Have you ever worked with wooden letters before?
Please follow and like us: