Hello and welcome to Dream On Monday. Take a moment and imagine yourself living in this countryside. How do you feel ?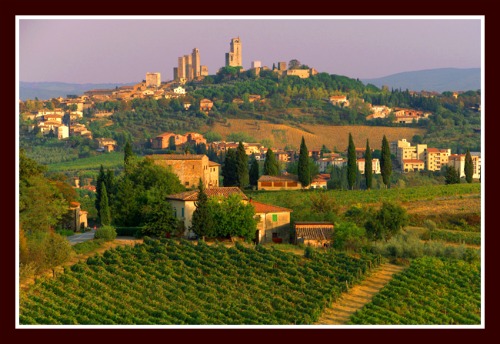 Peaceful. Warm. Relaxed. Happy.
This is Tuscany.  A region in Italy known for its stunning natural beauty. It is so beautiful they named a style after it! and I don't blame them. 🙂
The Tuscan style was born to reflect the simplicity, serenity, warmth, and rustic beauty found in Tuscany. You can experience those positive emotions if you incorporate all or some of the elements of the Tuscan style in your home:
Warm earth colors mainly, terracotta, golden yellow, olive green, ocher

Walls painted in faux finishes (venetian Plaster) to mimic the walls of farmhouses in the hills of Tuscany.

Use of natural materials such as woods, wrought iron, bricks, stone (Marble, Granite) and ceramics. 

Minimal window coverings to bring in more natural lighting

Ceiling wooden beams to mimic the farmhouse low ceilings and design. 

indoor/outdoor Water fountains
Imagine yourself living in this warm, and inviting style through the following pictures from Houzz.com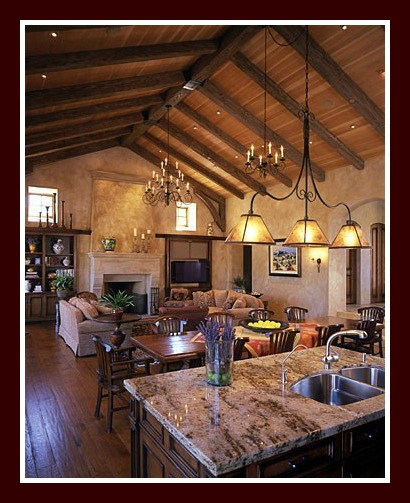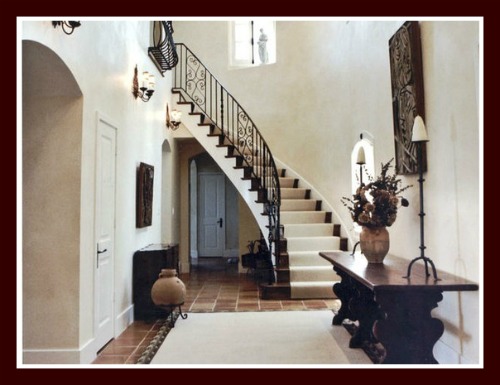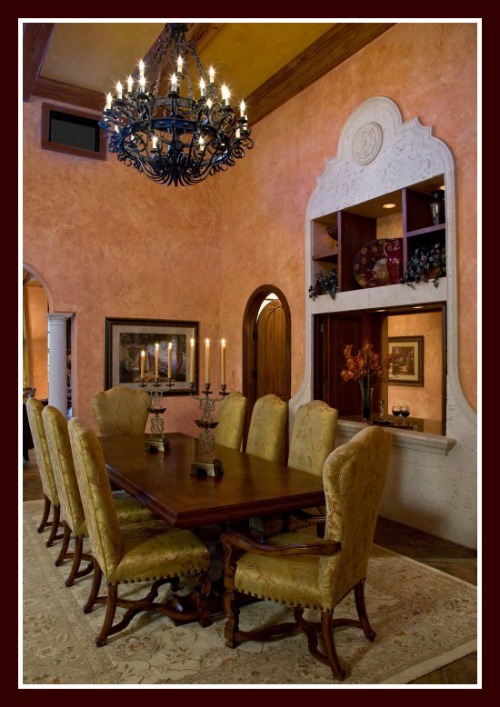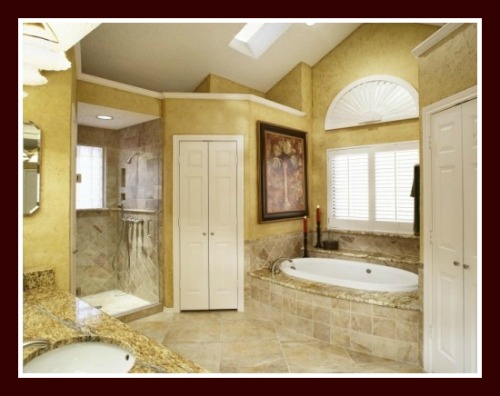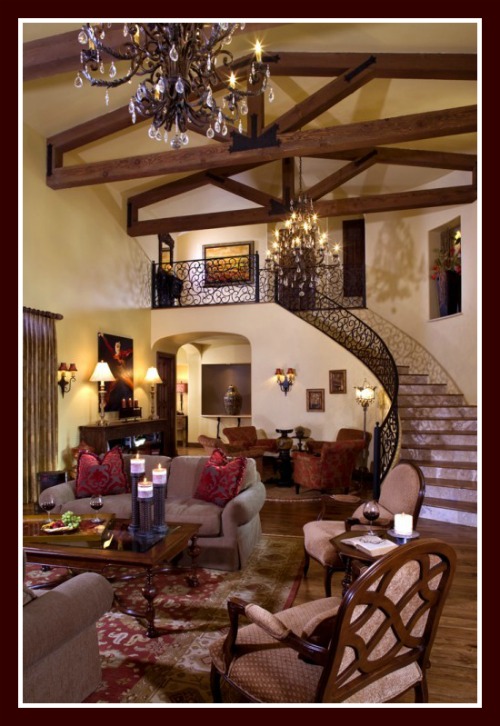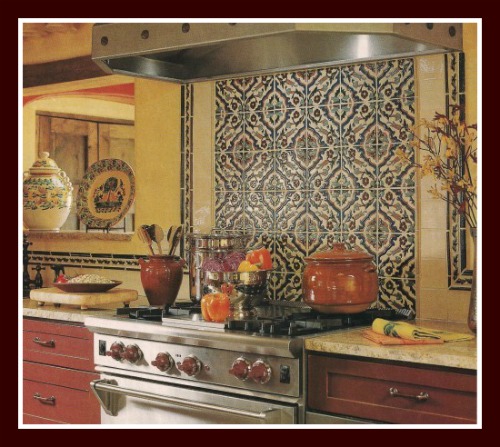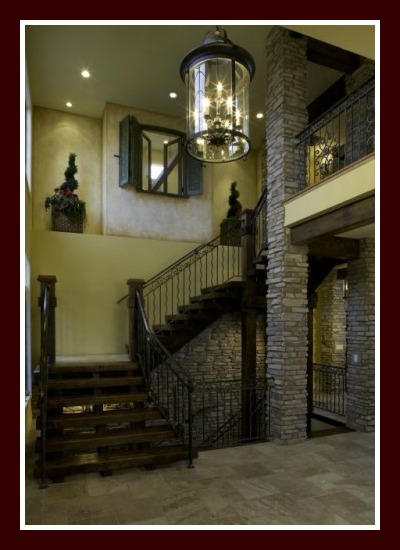 Personally, this is one of my favorite styles. The combination of wood, stone and iron gives a home such an elegant yet simple look.
Can you see yourself living in the Tuscan style?
Until Next Time~
Please follow and like us: