Happy Monday everyone! As I was searching the internet for a home furniture and accessories store to shop at for "Dream On", I came across Elle décor's inspirational rooms. My mind was wondering as I was clicking through room designs and I found myself daydreaming about the possibility of incorporating what I saw into my home. So , I decided to add "decorating styles" to my "Dream on!" weekly column. Hey, we're still dreaming here 🙂
Today, I was daydreaming about living in rooms that are decorated in the  eclectic style. This is not my style, but the rooms do look amazing. Who knows, maybe one day I can incorporate one of their elements into my home. But, for now, it is fun to just Dream ON! 🙂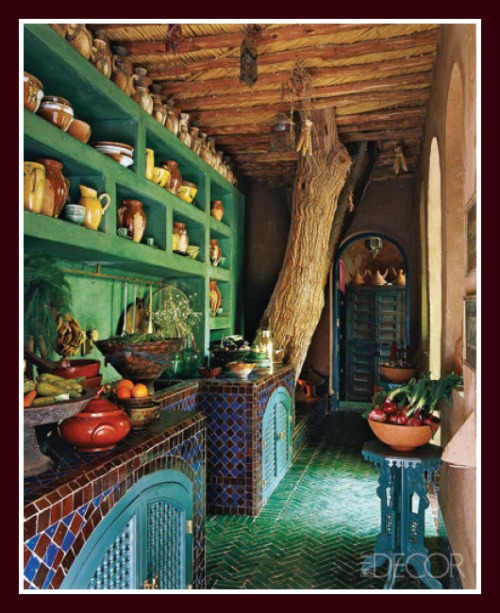 Look at all that colorful tile! The counter, floor, and cabinets are just covered in tile in such an amazing way!!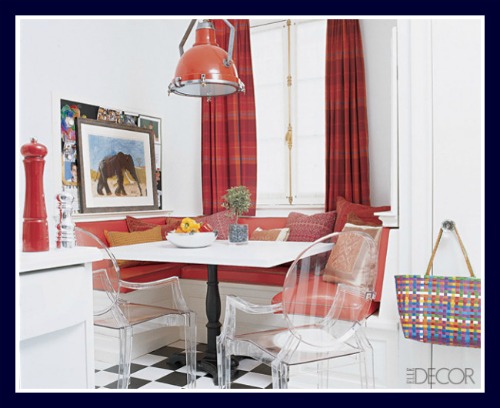 I feel so hip now! Take at look at that light fixture and those chairs
Such Elegance!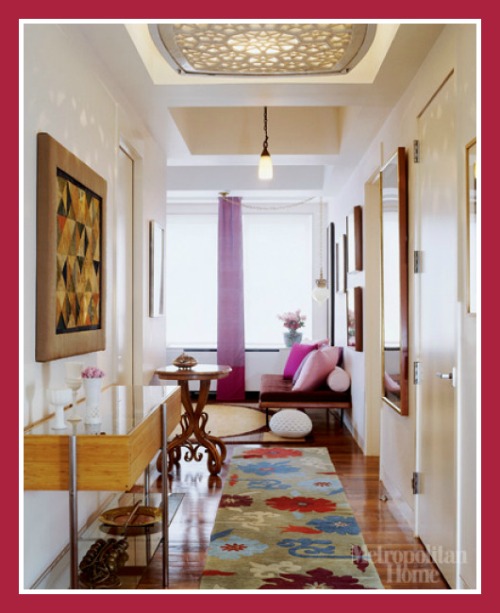 Wouldn't you love to be welcomed by this foyer!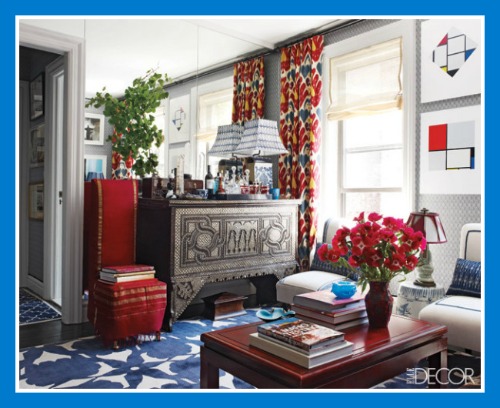 I just love the color and pattern coordination in this living room.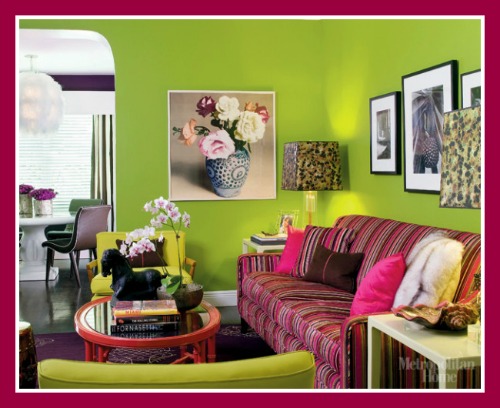 Wow! I wish I could be so adventurous as to try this in my home! Doesn't this look amazing!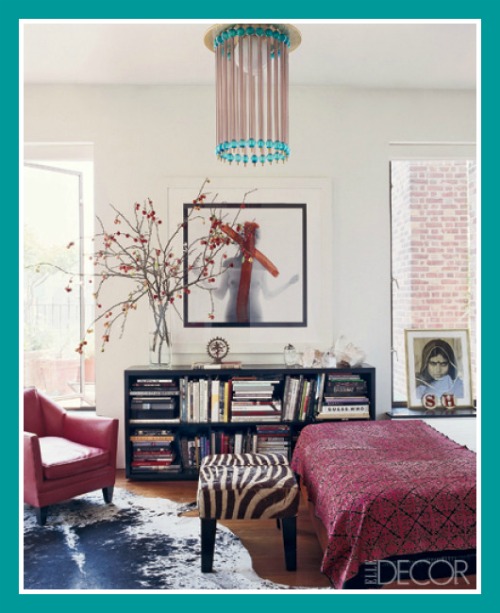 I love the mix of patterns and textures in this bedroom.  Even the light fixture is a piece of art!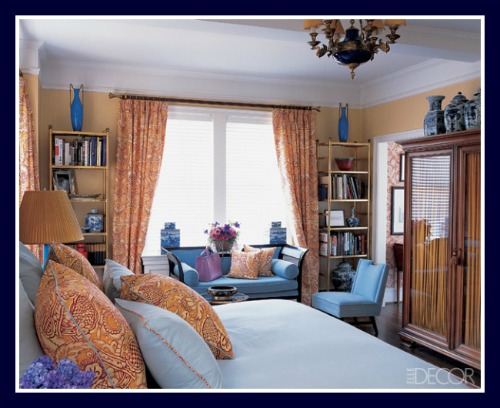 Simple and Elegant!  My new bedroom….:-)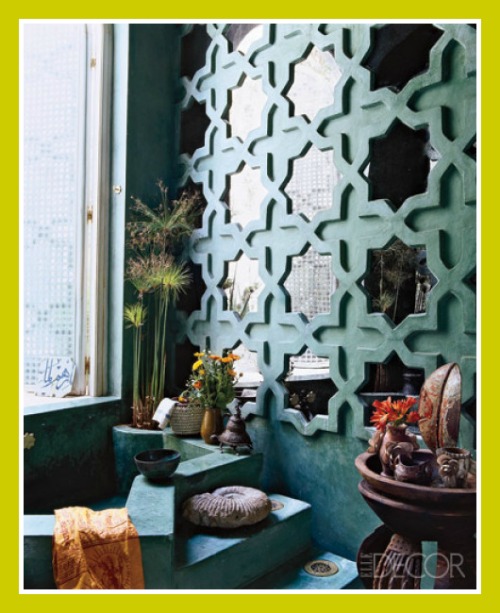 How amazing is that mirrored wall treatment in this Moroccan bathroom!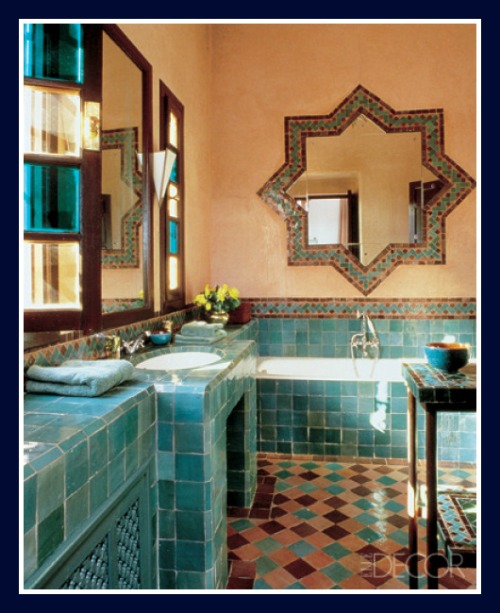 Ok, so I adore colored tile! Can you blame me? Wouldn't you love to have this in your home? I sure do 🙂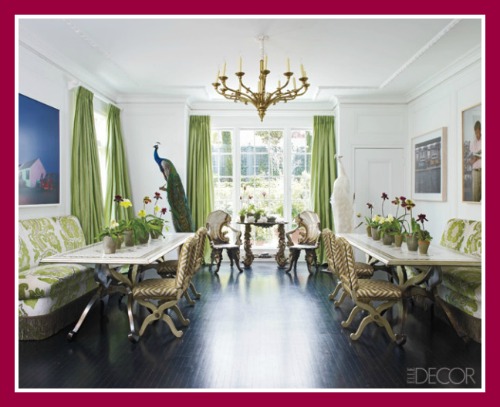 This is a dining room, in case you were wondering!
I hope you enjoyed this virtual dream tour in the eclectic style. Unfortunately, its time to wake up now and deal with real life issues like what to cook for dinner.  🙂
Until Next Time~
Please follow and like us: