I am starting a new weekly column called Dream on! It is about home products that I would love to have in my home, if style, function or price were none of my concern.  Here is my chance to sit back, relax and "shop" just for the fun of it. I am sure that most of you come across products that you would have loved to have as well. So, sit back and join me on this weekly endevour in dream land. 🙂
I love screen dividers, and this one looks just amazing! It will surely add that "wow" factor to any room.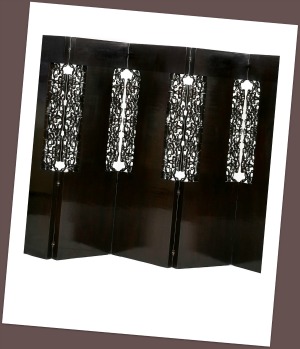 How about this mirror! I am seeing this starburst pattern more frequently these days, and I would love to have one just like it in my home. If only I can find a place to hang it!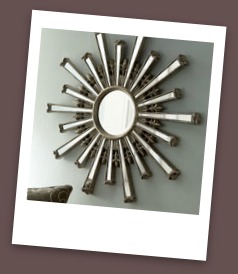 I would not dare to buy a light colored area rug at this moment. It will not survive my 4 children! But I can dream of having one, can't I?. 🙂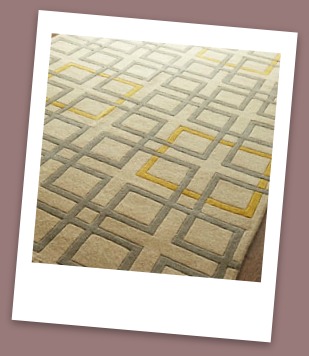 I believe this floor lamp would look great in my Living Room, if I had different style furniture.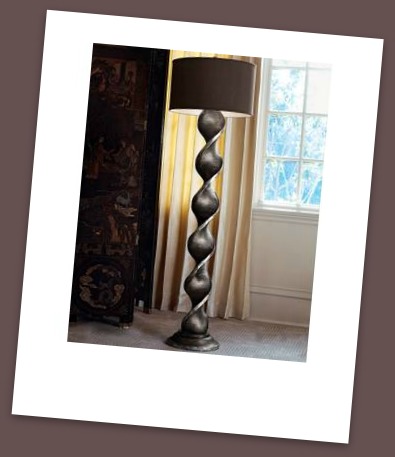 Elle Decor
I love unique pieces, and those are just that! They are stone stools. Don't they look GREAT!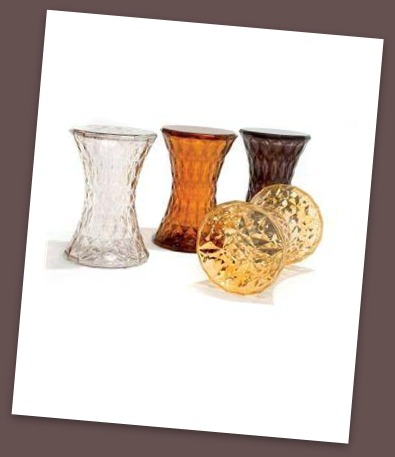 Elle Décor
What a cute Settee! Everything about this make me dream of having it in my bedroom except for the price tag! $3,898.00 only 🙂
Anthropology
This was fun. Please let me know which of my choices you would dream to have in your home. 
Until Next Time~
Please follow and like us: