Finally!! The hard easy part of designing a functional, organized, and beautiful closet is done. Take a look…
Here is my closet now,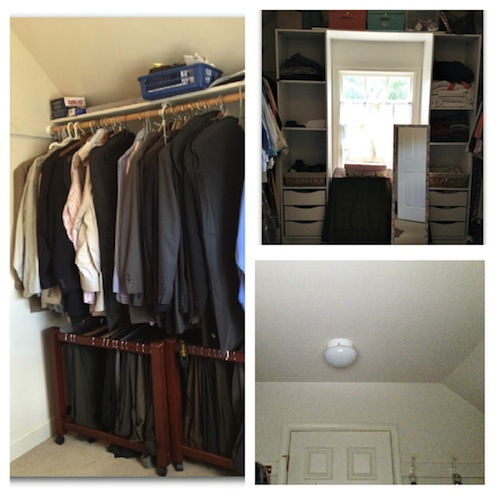 Wasted space…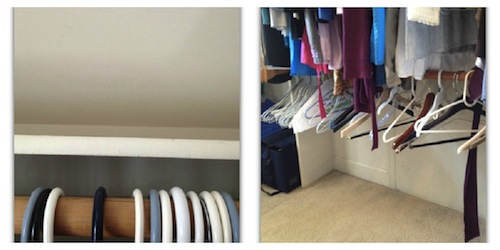 Important note: I keep my belongings in a dresser and armoire in our bedroom. So the closet is used to keep all my husband's clothes and belongings as well as my clothes that need to be on a hanger.  If we did share the closet for everything, then this design would be different from the one below cause I would need way more storage space. 🙂
This is a 2D representation of my vision for our closet,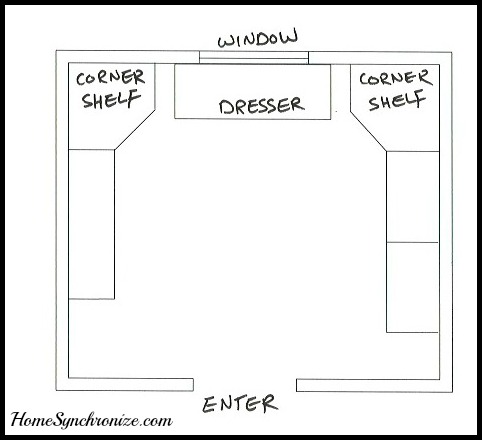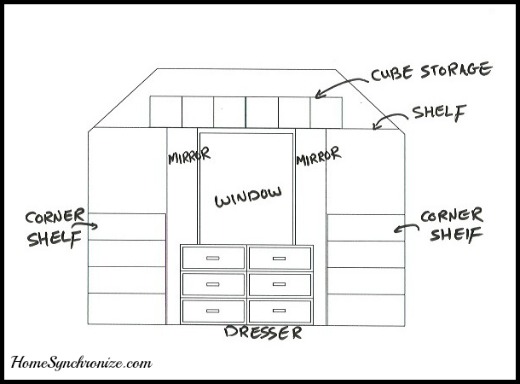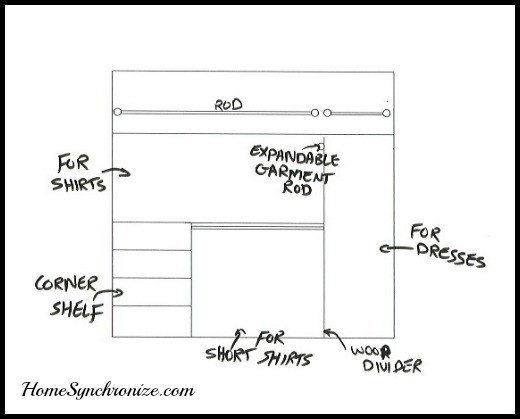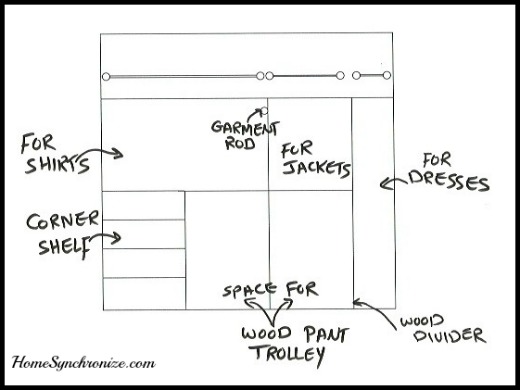 And this is what I am planning to use  in my updated closet,

To help you visualize my thoughts, I have suffered through drawn a 3D image of what my new closet would look like after it is done. 🙂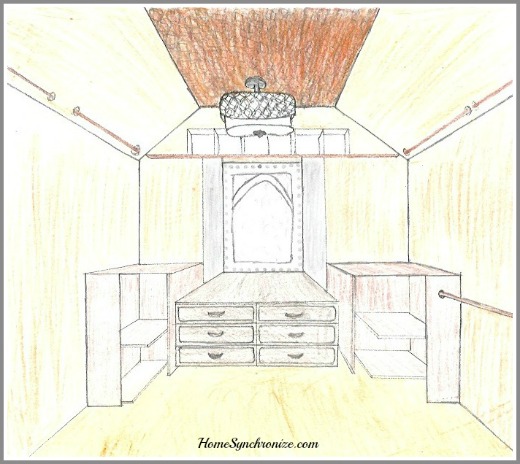 Can you see that touch of Arabic style in this closet design?
I am planning to apply an Islamic pattern stencil on the flat part of the ceiling (God help me) in an energizing husky orange color from Sherwin Williams. The walls will be painted a light orange color so as to give the illusion of space.
How about that light fixture? Amazingly, it has a similar pattern as the ceiling stencil so I think they would look fantastic together! It also emits up to 120 watts, which is also not bad!
Finally, I have my excuse to buy a window shades that mimics an Islamic style window screen! I believe this would be a great addition to our closet.
As for function; I decided to hang our clothes on rods hanging down from the sloped part of the ceiling (See image #2 above). A dresser would provide hidden storage for some of my husband's belongings and corner shelves would provide an organized storage space for his blouses and casual pants. I have also added a his and hers expandable garment rods that we could use to plan our outfits for the day. Those cubed organizers above the window would be used to store my purses.
In case you are wondering about the wall behind the door, I am not planning to change anything there as it is functioning perfectly as it is. This is how it looks like …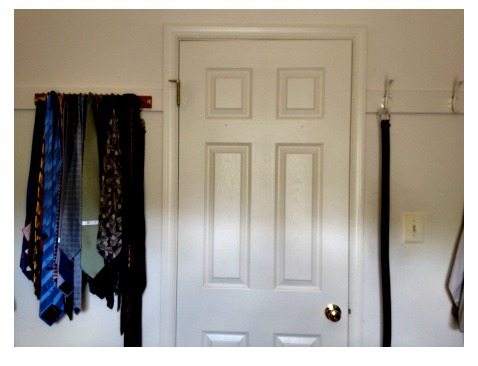 Thats it! I am curious to know what you think. Did I miss anything? Do you think I have a functional design? Do you like the Arabic touches? Please share your thoughts below…
P.S Work on this closet will be done by my husband to keep him "entertained " while I am away with the kids visiting family in Jordan at the end of this month. I am working hard to have everything ready for him before we leave so I won't have to deal with any "bad" surprises upon my return! 🙂
Please follow and like us: