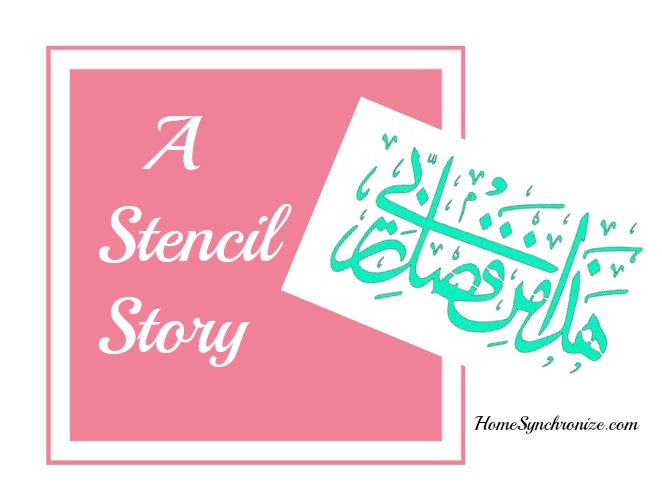 I was asked by a customer about the story behind the Islamic art that he purchased from me. He said that the true value of art is in the story of its creation. True. I will also add that the meaning of the Islamic words in the artwork as well as their representation through the ancient art of calligraphy adds to its value so you end up with a meaningful and priceless piece of art.
This customer gave me an idea.
Since my Islamic calligraphy stencils are mostly used to create Islamic art I thought you'd be interested in knowing why I choose certain quotes to turn into stencils. While my story will be different from the artist's, it will be a part of the finished piece of art. By sharing the inspiration behind my stencils, I am hoping to inspire you to create your own Islamic art, to encourage you to purchase Islamic art that not only looks beautiful but also strengthens your deen, and to remind you of the value of the Islamic art already present in your home.
The inspiration for my Islamic calligraphy stencils and Islamic art comes from lectures that I listen to while working on stencil orders. For example, I created this stencil of "Astagfur Allah" after listening to a series of lectures about the name of Allah "Al Ghafoor".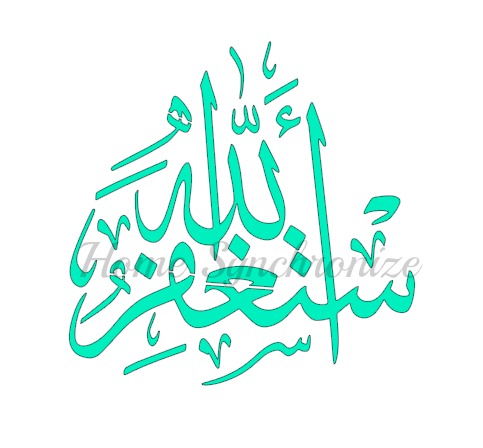 I was amazed at the benefits of saying daily istigfar that I wanted to summarize them and create a reminder for myself . Of course, the best way for me to do this is through art and so I designed this subway style digital artwork.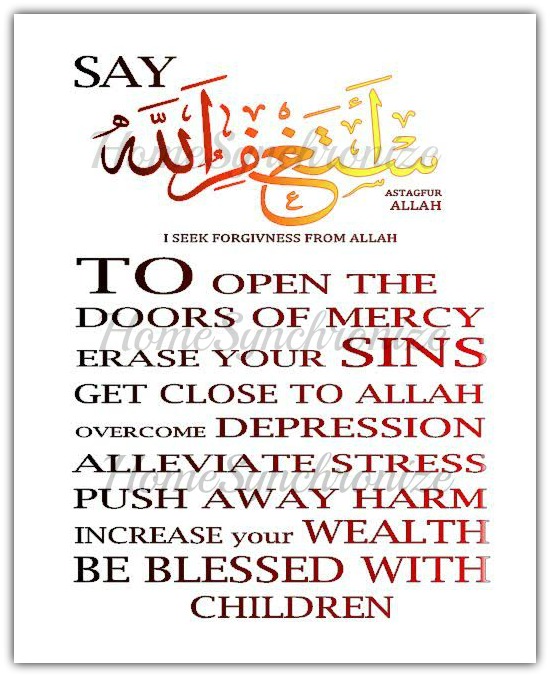 A Stencil Story is a new blog series that will tell the story behind the stencils in my shop, one quote (or artwork) at a time. I will share the reason why I chose that Islamic quote, in that calligraphy style, what it means, and how we can apply it to our lives. As most of the stencils in my shop are Islamic, this blog series will be about Islam.
I hope you enjoy this new series and find it informative!
P.S. Never miss a post from this new series. If you haven't signed up for my newsletter, you are welcome to join here.
Please follow and like us: