Hello there my friends. I hope you had a better week than mine! My family was stricken by the stomach virus last week, so you can imagine how I spent it. It started with fever and chills for a day, then cramps and diarehea for 2 days. Thank God, vomiting was not part of our symptoms. According to the doctor, despite our misery, we had a mild case of the stomach virus. Nothing is mild when it comes to the stomach virus! Thank God for everything (Alhamdulilah)
Anyhow……Today for Dream on! I thought you might enjoy a tour of the world's only 7 star hotel, the most luxurious hotel in the world. Have you heard of Dubai's Burj al Arab, click here to learn more.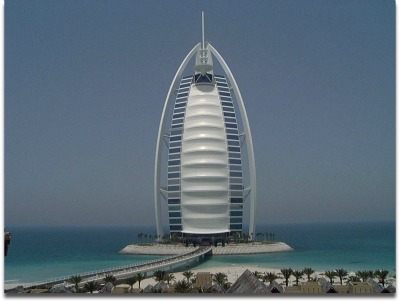 The combined architecture and interior design turned Burj al Arab into the iconic tower of Dubai. As an interior design enthusiast, I am only going to focus on the interior design of this extravagant hotel, which was the responsibility of Khuan Chew from KCA International. So, what design elements in Burj Al Arab gives it that luxury look? Lets explore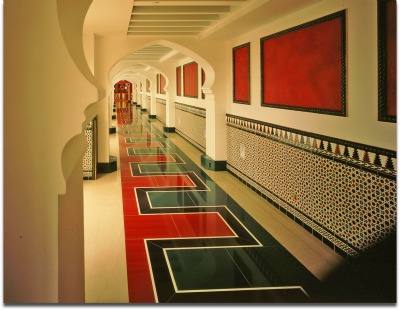 Mosaic tile wall, bold contrasting colors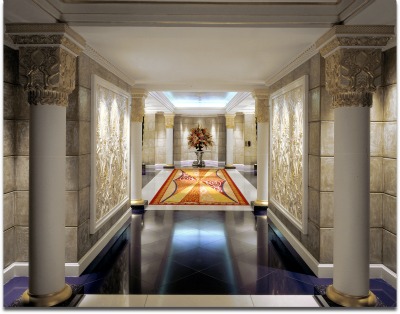 Pillars with real gold trim, floor tile design, stone walls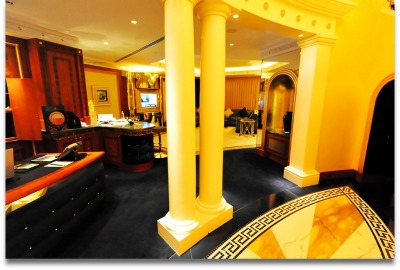 Large open Space: Entrance is on your right, office on your left and living room straight ahead. What you don't see is the master bedroom, master bathroom, dining room, kitchen……a whole apartment called Suite!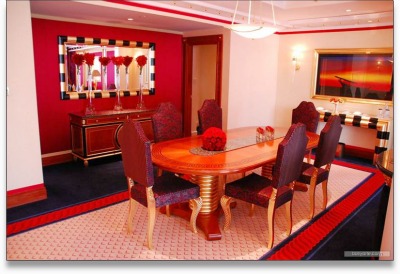 Red, the color that represents royalty. Combine that with gold and you instantly scream elegant luxury.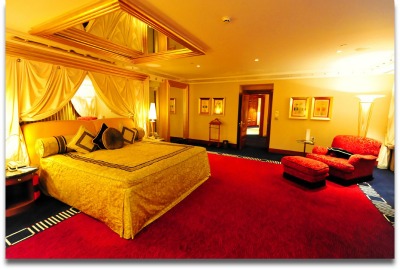 Large framed mirrors. See the one over the bed.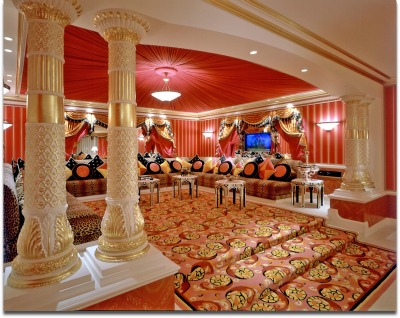 Elaborate ceiling design and window treatments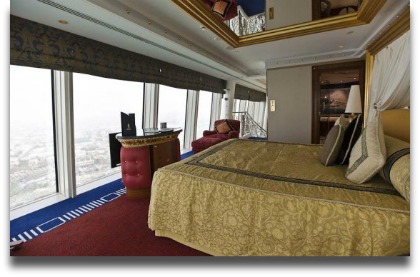 Floor to ceiling windows that expand the space adding to that luxury look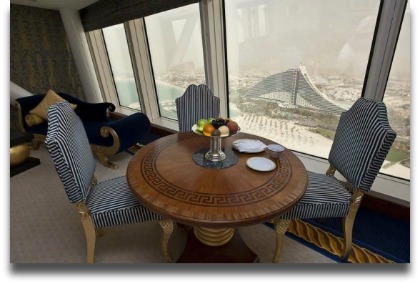 Furniture Design: notice the classical Egyptian settee in the background.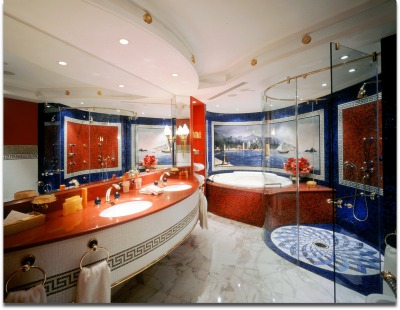 Elaborate details: Shower floor tile design, shower wall mosaic frame, tiled vanity with border and the most amazing mosaic mural near the jacuzzi.
I hope you enjoyed this virtual trip to Burj al Arab.  While I admire the interior design of this marvelous hotel, I am sure a night stay will remain in my dreams for a long time! I am a simple person by nature, so this would be a  luxury overload for me! Did I mention that it costs a minimum of $1000 a night here!!
How about you? Would it be a dream come true to spend a night at Burj al Arab? What do you think of the interior design? Does it appeal to you? I would love to hear your thoughts, Please share in the comments below. 🙂
Photos courtesy of Interior Design and Furniture, Dubai Hotels, and Gadling
Please follow and like us: