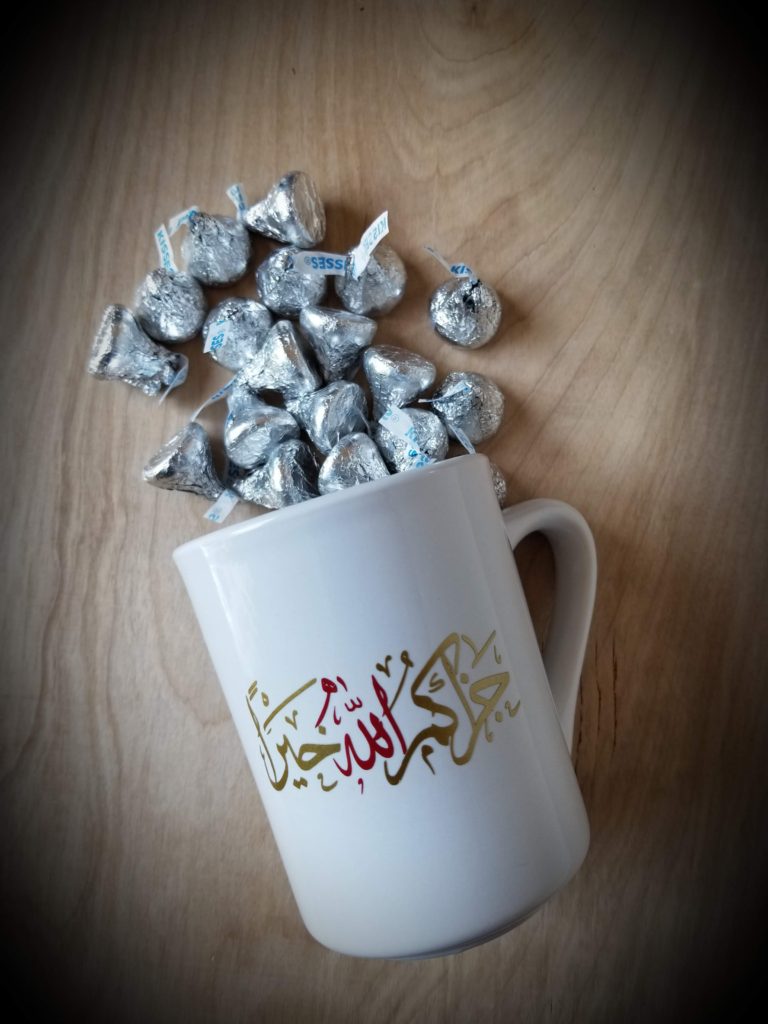 Did you know that printed mugs are the most popular gifts for any occasion? What if you could design your own to add an extra touch of love and appreciation for that special someone. Better yet, what if you could make one yourself? It's easier than you think! 😉
If you're looking for a Eid gift, here's a simple one that you can make yourself. In today's video I'll be showing you how easy it is to apply a decal to a mug to customize it for that special someone.
I gifted this mug to my daughter's Arabic school teacher by choosing the words "Jazakom Allahu Khairan"  (Thank you). I combined Gold and Red vinyl into a single decal for easy application. Creating these beautiful, one of a kind decals for you give me a chance to be creative which is something I enjoy doing. I'm slowly adding more of these pre-designed decals to my shop so stay tuned!
As you can see decals are an easy (and inexpensive) way to personalize any surface. The pre-designed decals (such as this, this, and this) are a creative way to customize your mug, mirror, vase, serving dishes, etc. and to create that special gift.
Thank you dear friends for stopping by and for watching. If any of your friends or family members would be interested in this idea, please share it with them. I certainly would appreciate it. 🙂
Happy Eid!
Please follow and like us: