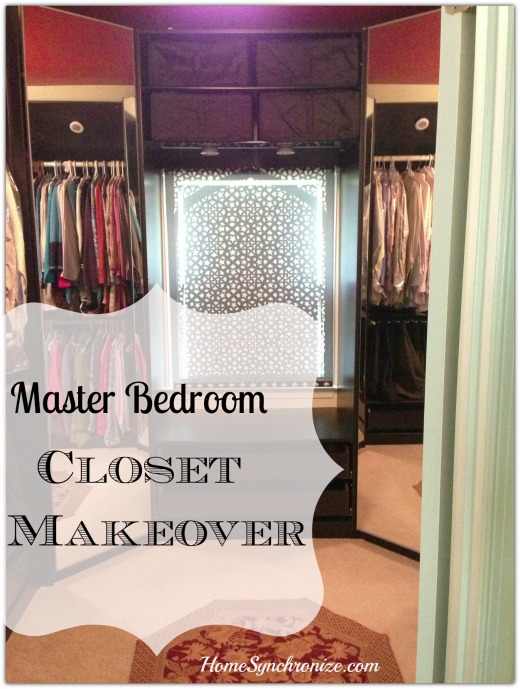 Almost a year ago, I decided to renovate our master bedroom closet…
Our walk-in closet serves its primary function of holding our clothes. But, there is a lot of wasted space that can be used more efficiently. Due to the vaulted ceiling, the space above the hanging rods is useless. So, I am looking for ideas to take advantage of that space and every other space available to maximize storage and organization. The drawers are not deep enough to hold anything so they need to go. We also need a mirror, better lighting, and COLOR in that room.
I researched walk-in closet design ideas, creative ceiling design ideas, lighting solutions, and color schemes. Then I came up with my own concept board for our master closet.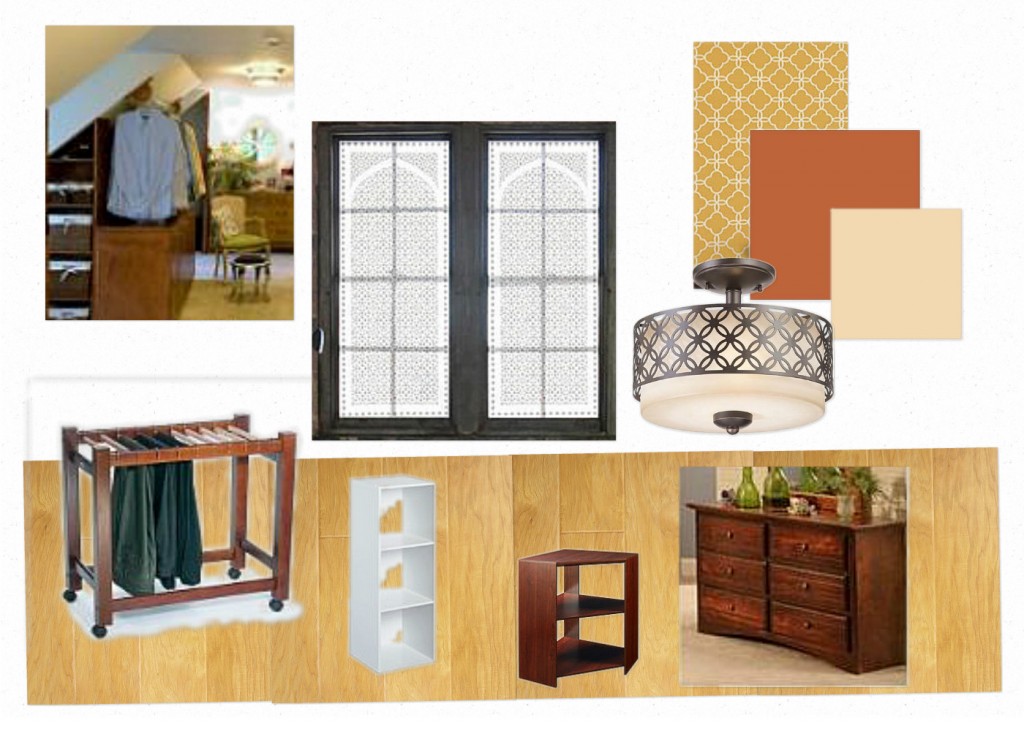 Armed with a plan, our master bedroom closet makeover was on!
I painted the ceiling an energizing red-orange color (Behr: Glowing Firelight). I used leftover paint from the bedroom (Glidden Tawny Birch) for the walls.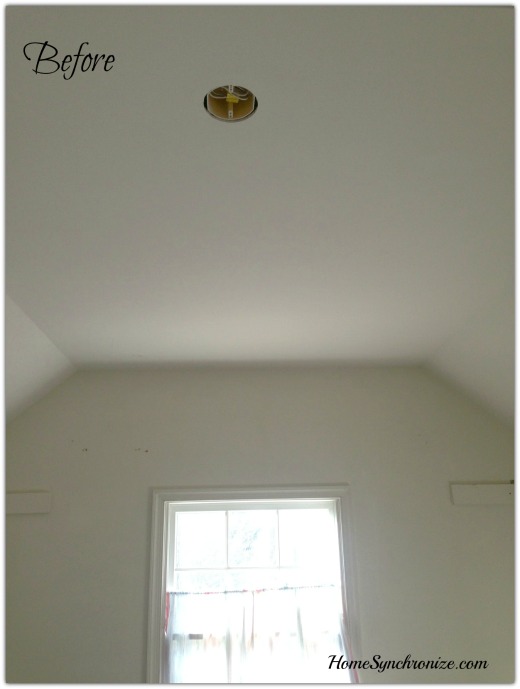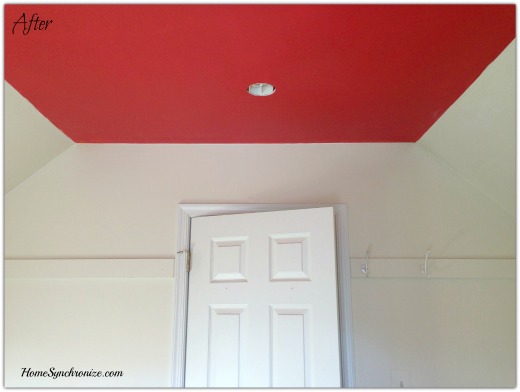 My husband then installed the semi flush lighting Fixture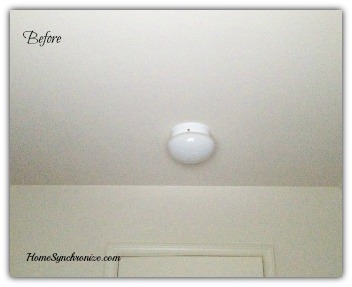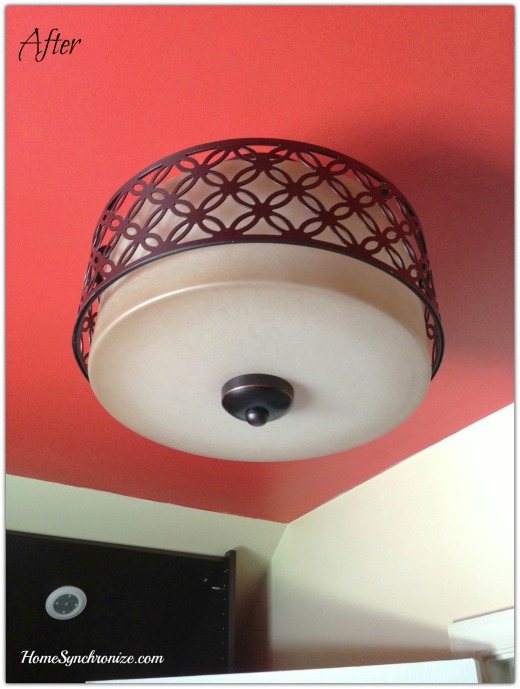 I was planning to take advantage of the slopped ceiling by hanging rods on the slopped part of the ceiling. But that did not look as I had imagined!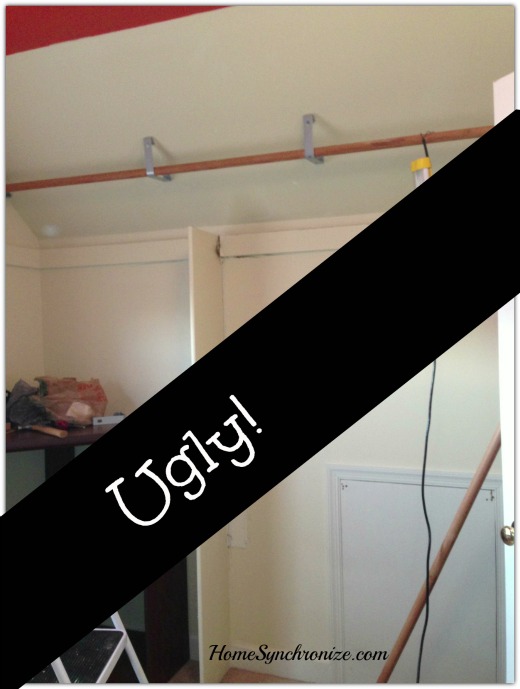 Plan B….
A bedroom wardrobe system from Ikea seemed like the perfect solution. However, the wardrobe was designed to fit in a closet with a flat ceiling!!
After giving it a lot of thought , my handy husband decided to cut the top of each wardrobe at a sloped angle to have them fit in our closet.  This was the hardest part in our closet makeover!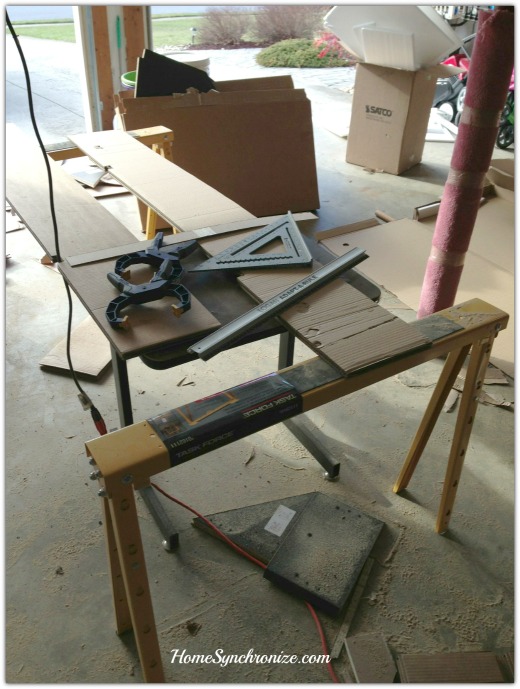 But he did an excellent job ! 🙂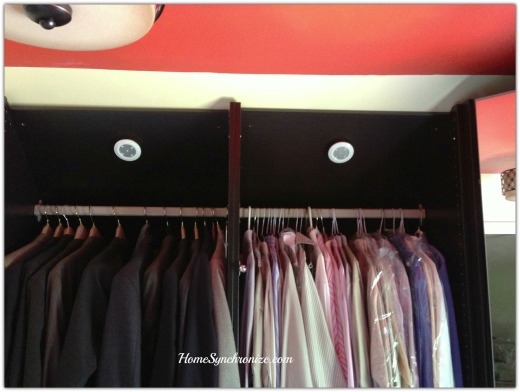 Take a look at our walk-in closet today….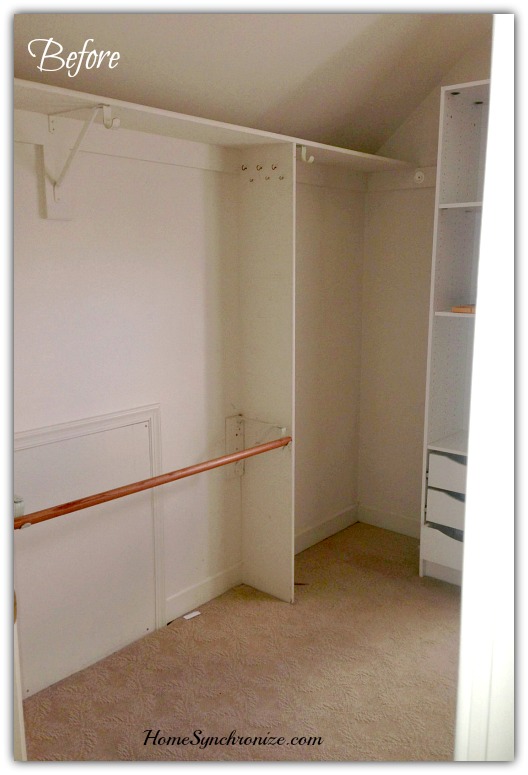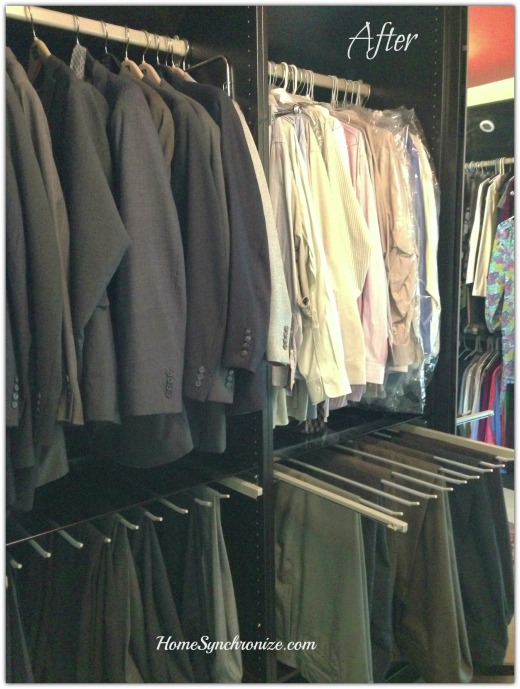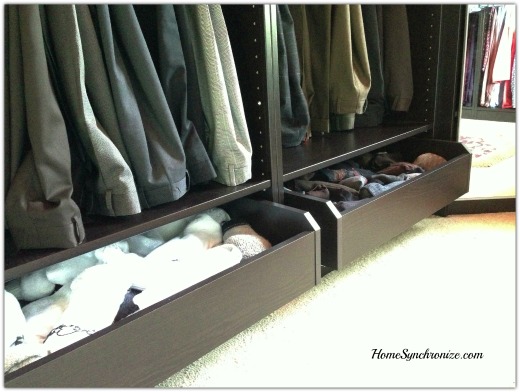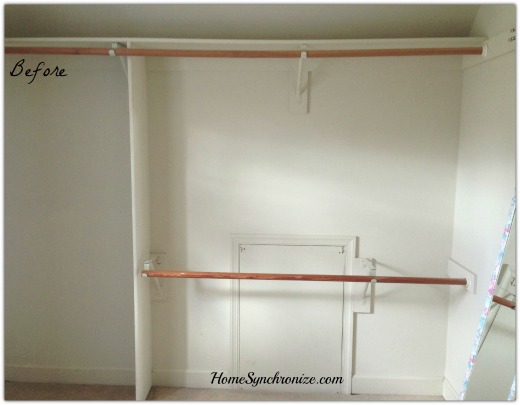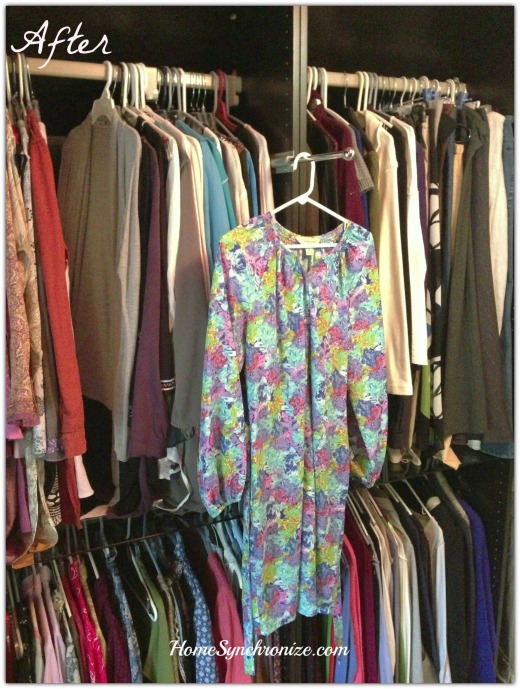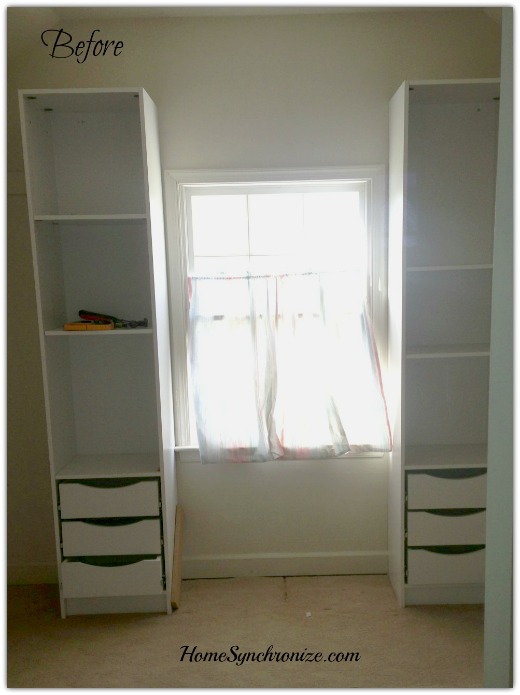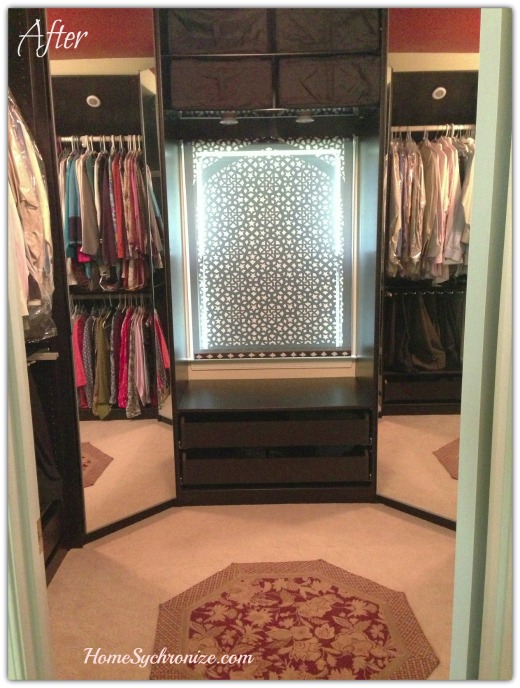 Don't you just love that "jali" shade from Delia shades?
Thanks to Ikea zipped storage bins, I can hide everything that needs to be stored away.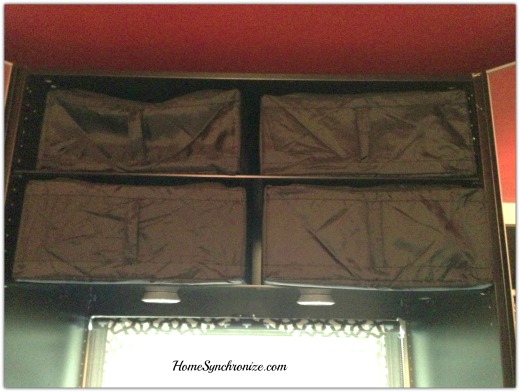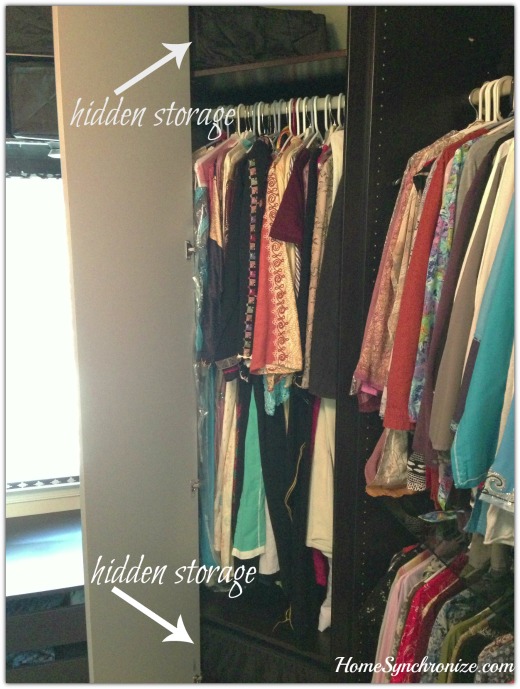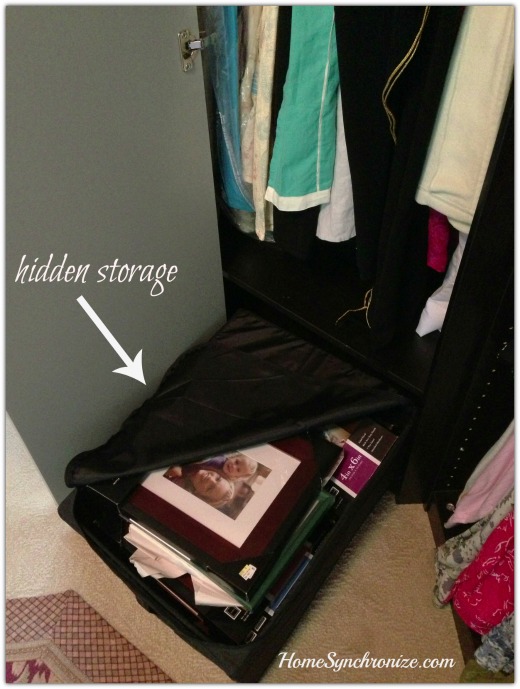 I love my walk in closet! The ceiling color is reflected through the mirrors which adds a beautiful glow and energy to this small space. The full length mirrors hide dressy clothes, visually enlarge the closet, reflect light from the window, and serve their purpose. The wide drawers, along with Ikea storage bins provide much-needed hidden storage. The his & hers garment rods, sliding pant hanger, and wireless puck light add convenience. Finally, the "Jali" window shade filters sunlight and provide privacy …..but who am I kidding……I needed an excuse to get it! 🙂
Finally, the master bedroom makeover is done! One project crossed out of a long list. Now I can concentrate on finishing my daughters' bedroom makeover.
Please follow and like us: