I'm not sure about you but I love the look of traditional style floor seating.
Its cosy.
It's comfortable.
It's relaxing.
Traditional floor seating (also known as Jalsa or Divan) is popular in the Muslim world (See why
here
). While each region has its own traditional style floor seating, the basic idea behind them is the same. They are simple, inviting, and meant to accommodate a large number of people.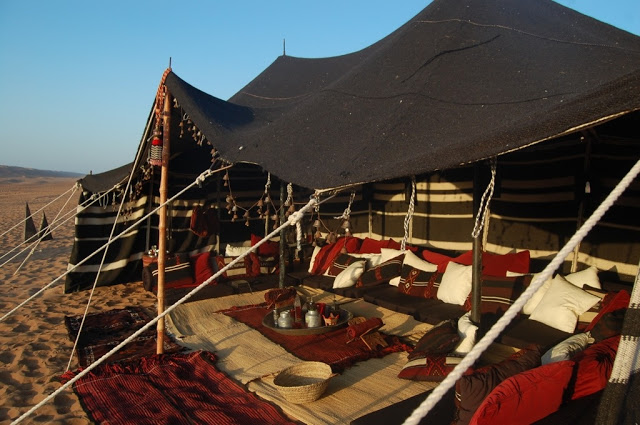 The goal of the Middle Eastern style floor seating is to turn a small space with a low ceiling (think tent) into a multi function space that can be used to sit, eat, sleep and entertain. If you love the look of a traditional style floor seating but are not sure how to include it in your contemporary style home, here are 5 tips to help you choose the right style.
Choose low seating furniture.
Source
 Choose a sofa with straight lines (see how the sofa seat is rectangular in shape).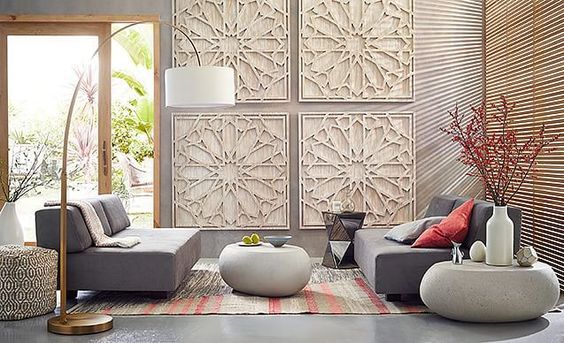 Go deep! Pile colorful pillows in varying sizes for comfort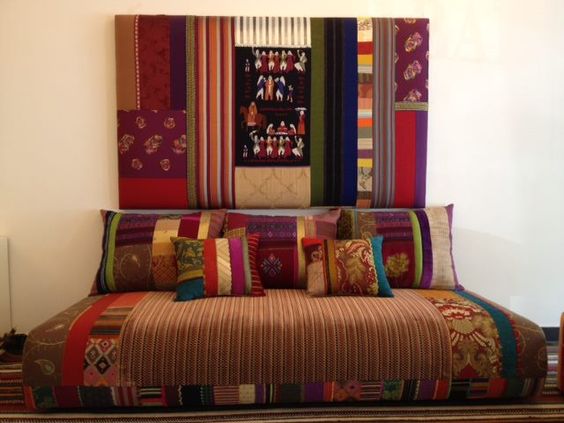 For a formal look, select solid color fabric for the sofa cover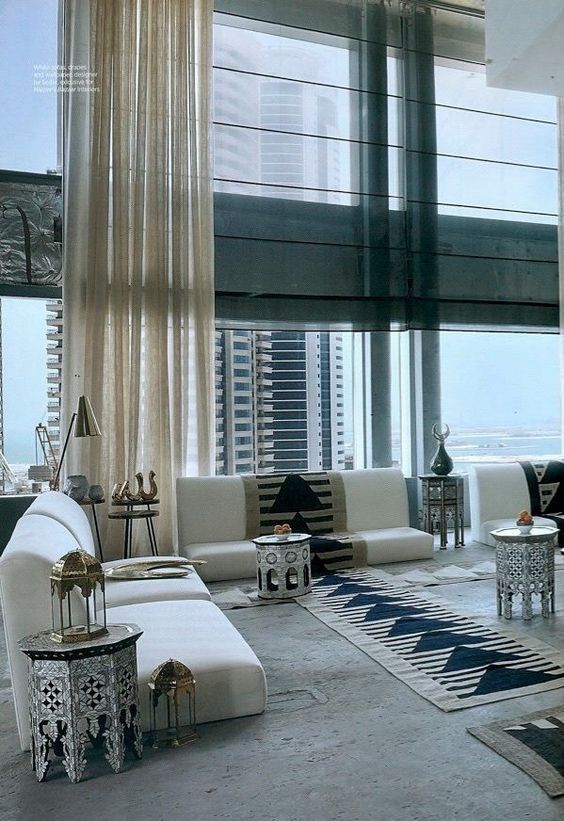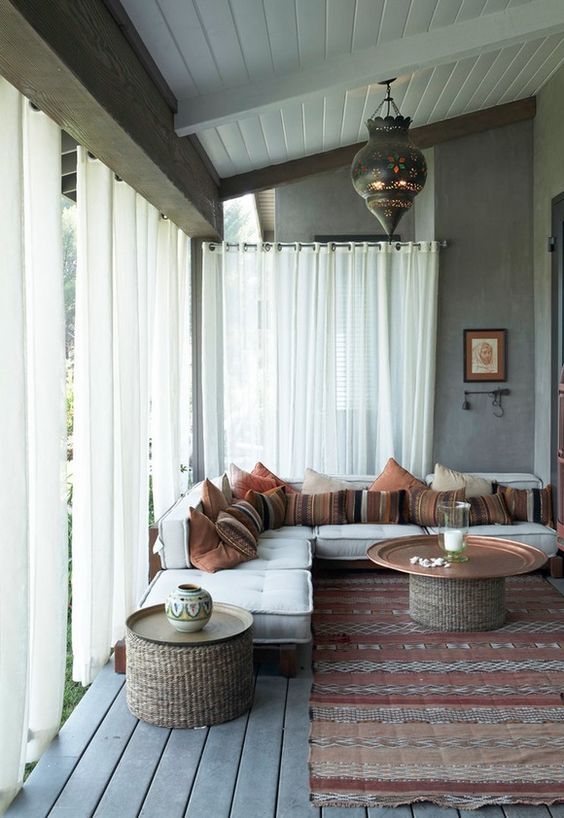 For a casual look, select colorful and patterned fabric
The key to creating floor seating that mimics the look of traditional seating is to include patterns and colors that are inspired by these regions.
Here is an example by Barjis Design of a modern interpretation of floor seating inspired by traditional Palestinian embroidery (my favorite).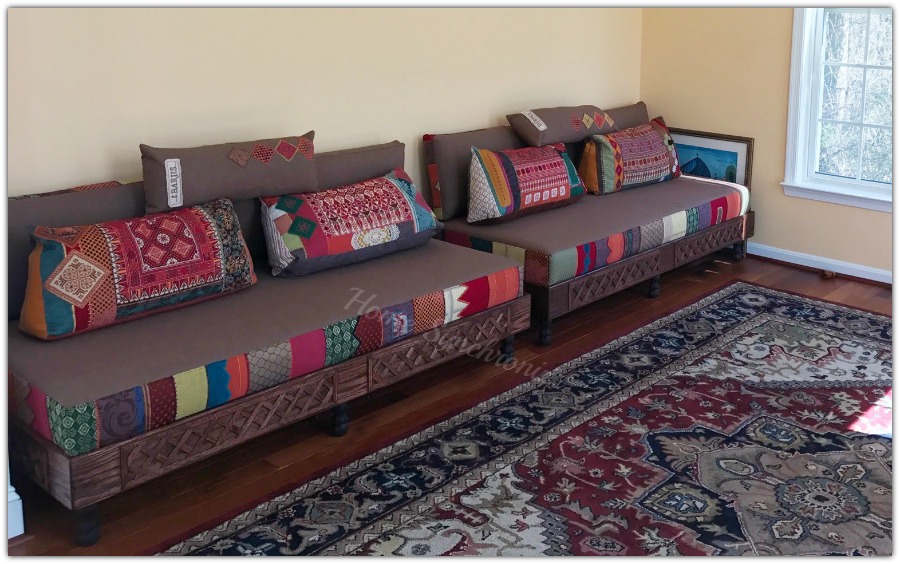 You can create your own contemporary style floor seating by upholstering a foam mattress with fabric of your choice to recreate any of the looks above. However, if you'd rather go with the traditional Middle Eastern style Jalsa, then you'll love these sets (*affiliate link). You have the option of buying just the fabric or a finished Jalsa set already filled with top quality foam and shipped to your doorstep. Lay it directly on the floor or raise it on a wooden frame and enjoy the instant exotic look of traditional Middle Eastern style living rooms.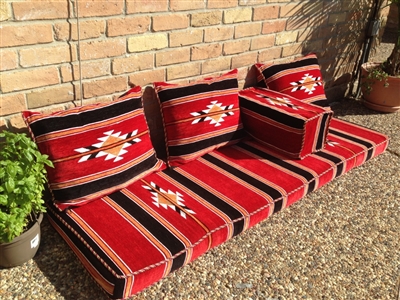 SaveSave
SaveSave
SaveSave
SaveSave
SaveSave
SaveSave
SaveSave
SaveSave
SaveSave
SaveSave
SaveSave
SaveSave
SaveSave
SaveSave
SaveSave
SaveSave
SaveSave
SaveSave
SaveSave
SaveSave
SaveSave
Combined with lush area rugs and layered with plenty of pillows and cushions, floor seating creates an inviting, cozy and relaxed atmosphere.
*Disclosure: Please note that some of the links above are affiliate links, and at no additional cost to you, I will earn a commission if you decide to make a purchase after clicking through the link. Please understand that I recommend these companies because they are reliable and offer quality products, not because of the small commissions I make if you decide to buy something through my links. Please do not spend any money on these products unless you feel you need them or that they will help you achieve your goals. Remember that YOU are still responsible to do your research and decide for yourself if this product or service is right for you.
SaveSave
SaveSave
SaveSave
SaveSave
SaveSave
Please follow and like us: