I love accessories! In fact, I can't imagine a home without them! Not only do they add style, color and character, they can enhance the look and feel of any room when arranged, and displayed correctly. Follow my tips on how to arrange tabletop accessories to help you create an alluring display in your home.
Today, I am sharing 4 different accessory arrangement displays over a bookcase in our family room. Take a look….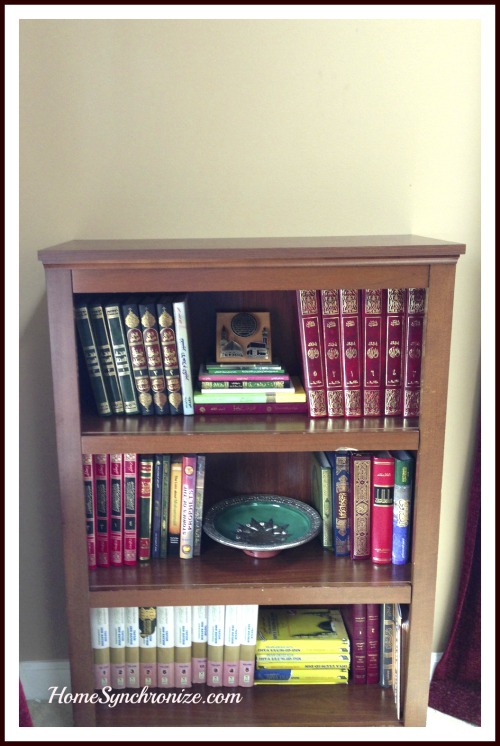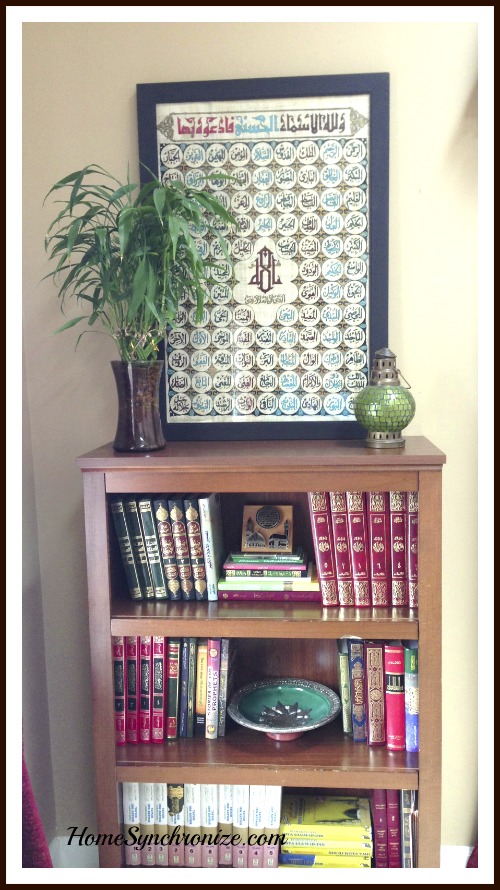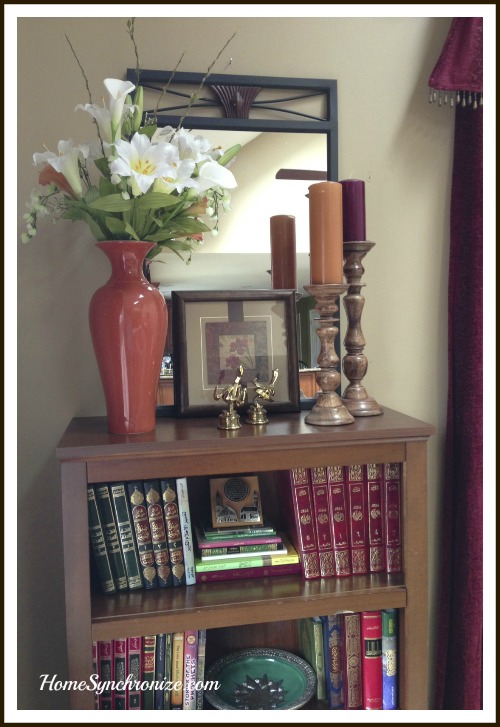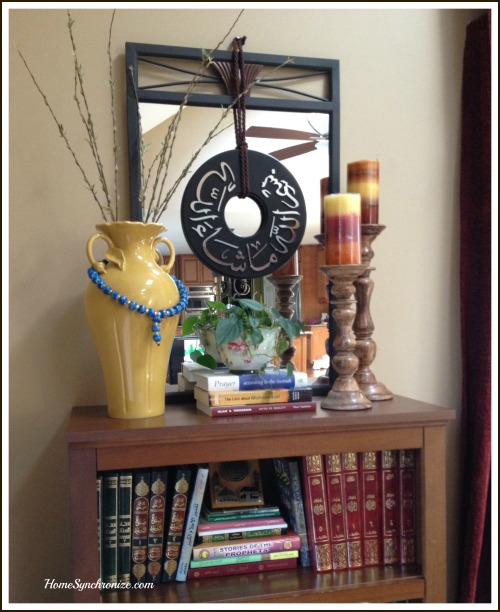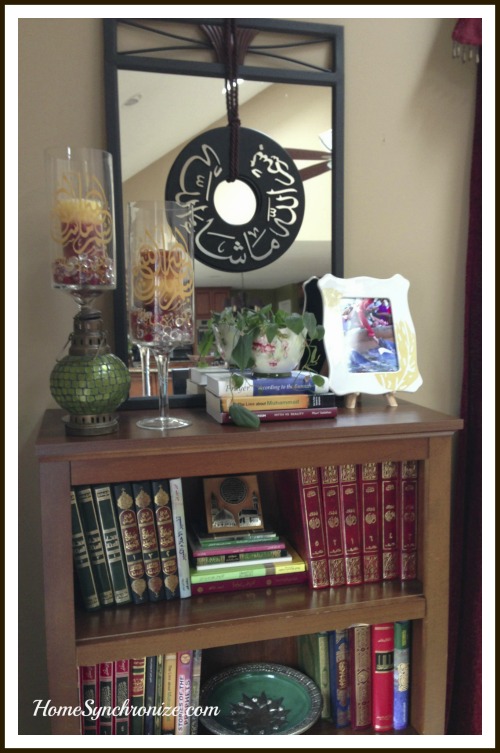 I realize that the bookcase itself needs a makeover; paint, and styling. But I wanted to show you that you don't have to go that far to update the look in your space. A simple re-arrangement of accessories (from around your home) is enough to accomplish that.
So, which one of my 4 arrangements appeals to you? 🙂
Please follow and like us: