Its not too early to celebrate Eid. That's what I told my son when he remarked that Ramadan is only ten days in and I am already preparing for Eid! Why not? The days are going fast and before we know it, this blessed month of Ramadan will be over. May Allah accept it from us.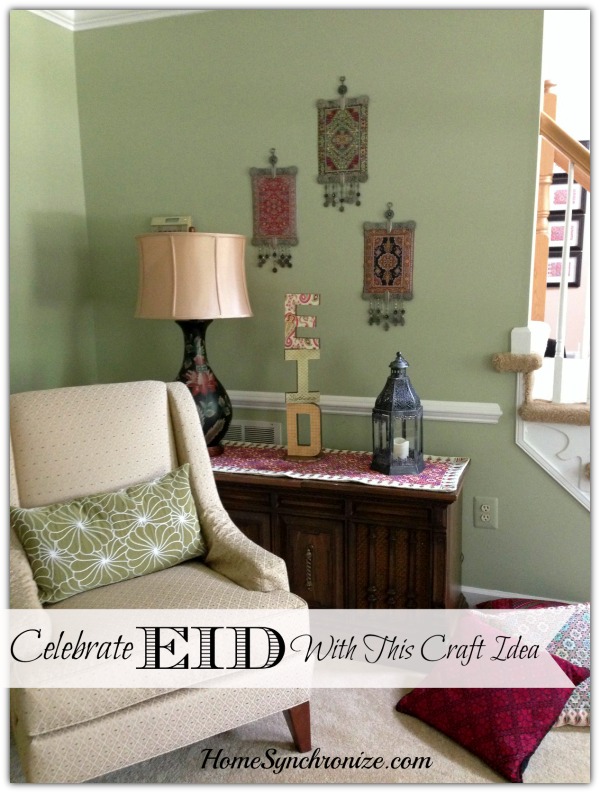 Today I have another DIY project with craft letters that I believe you will enjoy. It follows the same procedure as the Ramadan wooden letter craft and the Ramadan canvas wall art. But this time, I am using large paper mache letters I found at Jo Ann Fabrics.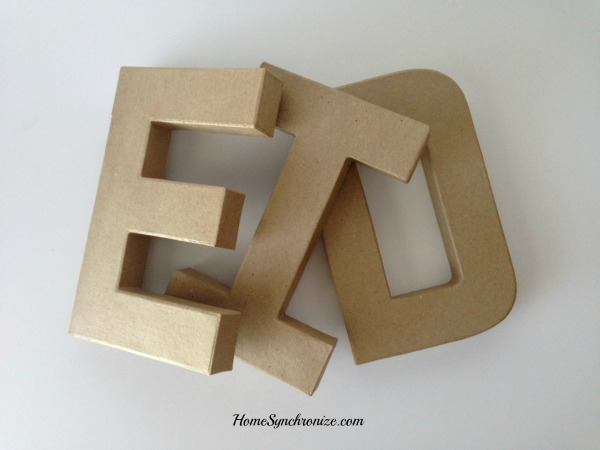 You will also need *Scrapbook paper *Mod Podge *X-acto knife *Sponge Brushes *Paint (I used Elegant Finish Metallic paint) *Eid Mubarak decal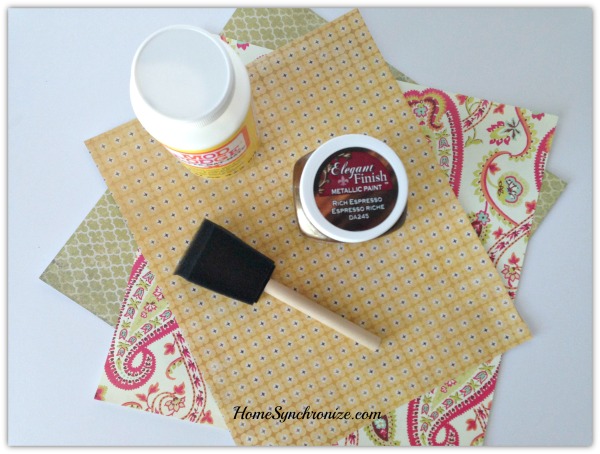 Step 1: Use the foam brush to paint the sides of the letters.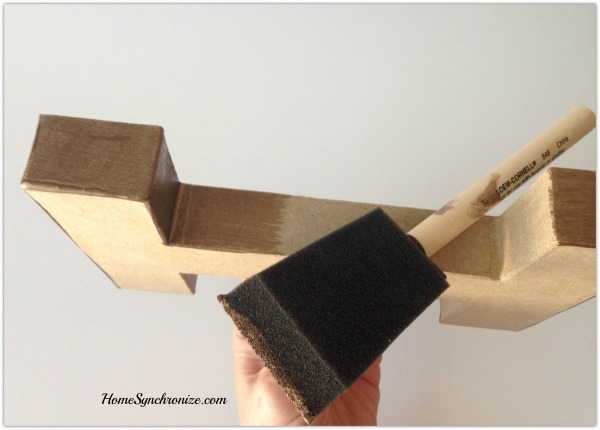 Step 2: After cutting the scrapbook paper to size, apply a thin layer of ModPodge then smooth the paper over the letter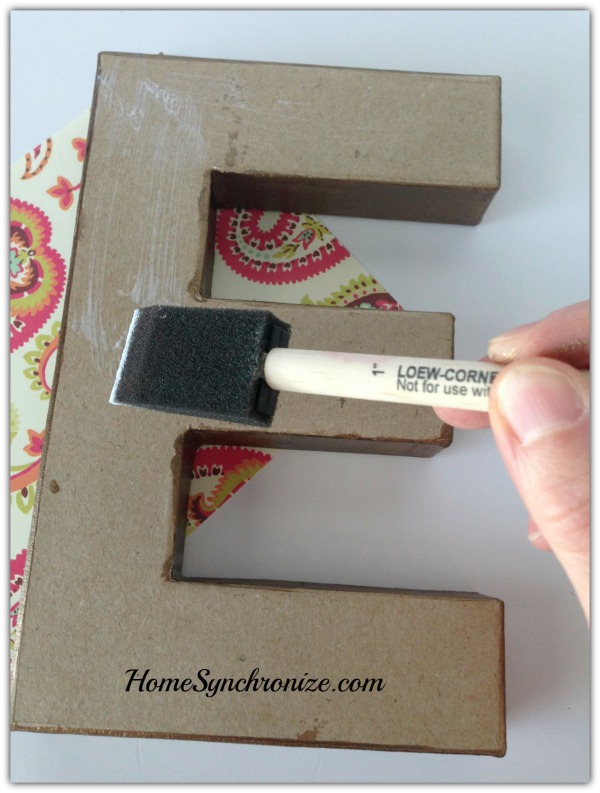 Step 3: Flip the letters over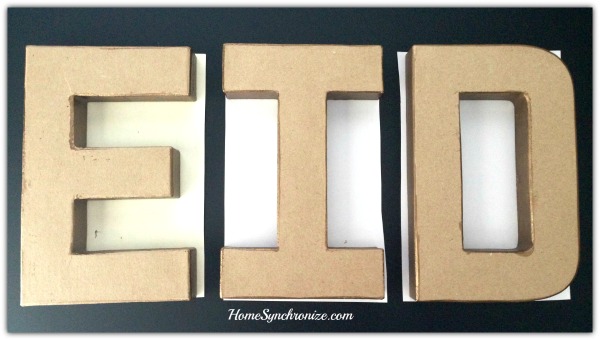 Step 4: Trim away the excess paper with an X-acto knife.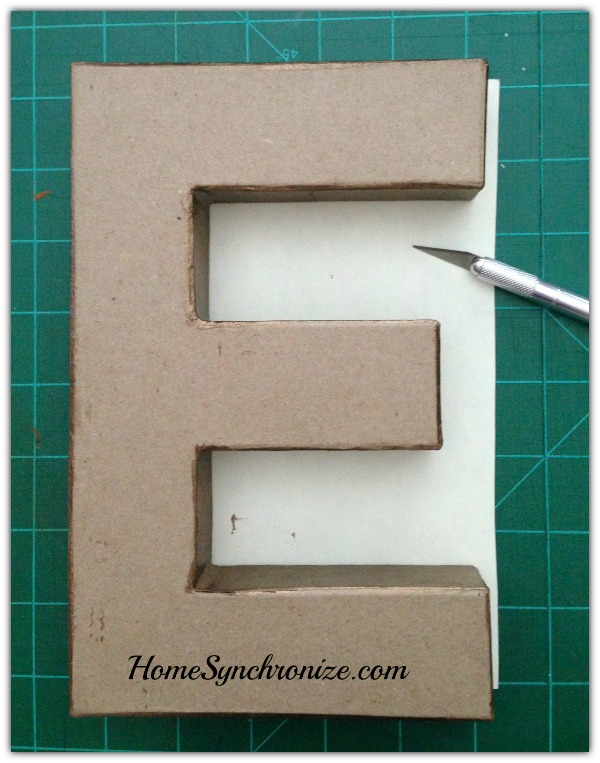 Step 5: Repeat this process for both sides of each letter.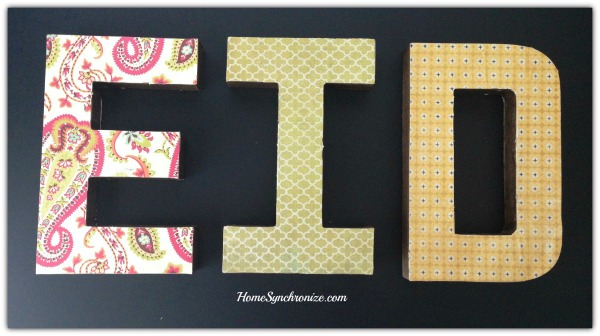 Step 6: I like to add a unique touch to my decor, and Arabic calligraphy (saying Eid Mubarak) is as unique as it gets. Follow the application instructions to apply the decal to one of the letters.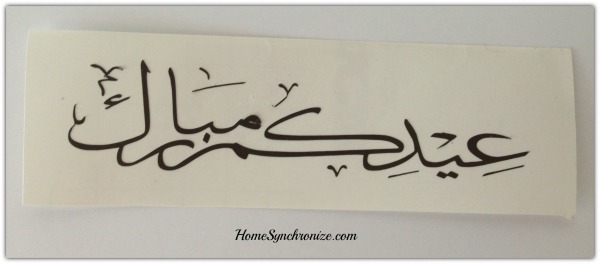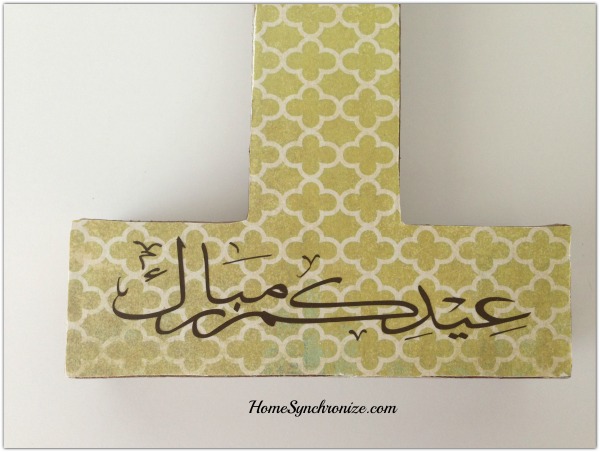 Step 7: Apply a thin layer of ModPodge over the letters to seal and protect them.  Step 8: I decided to stack my letters to add interest to my design but you can skip this step if you like. If you do decide to stack your letters, you will need to add a base. I found this wooden base in the wood graving section in Michaels, then painted it with the same paint as the letters. I used ModPodge to glue the letters together.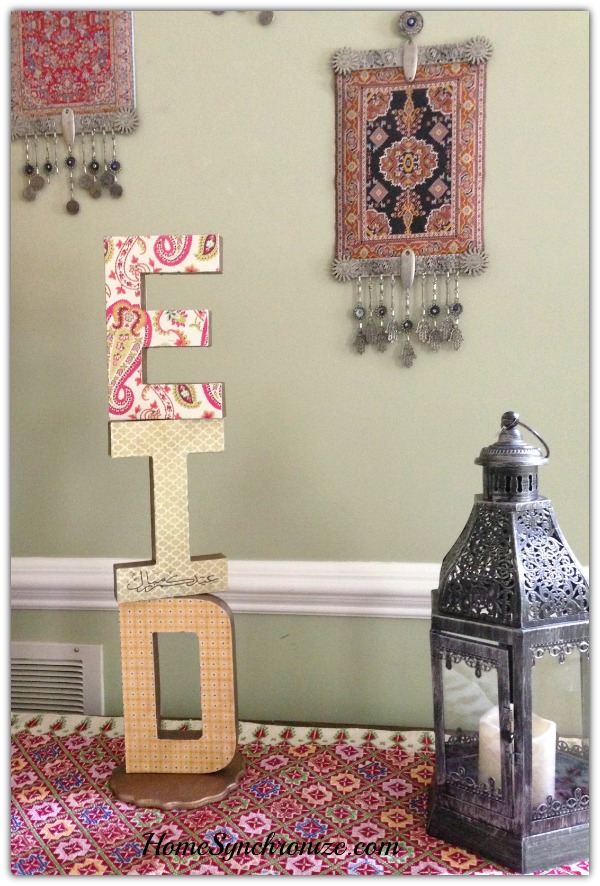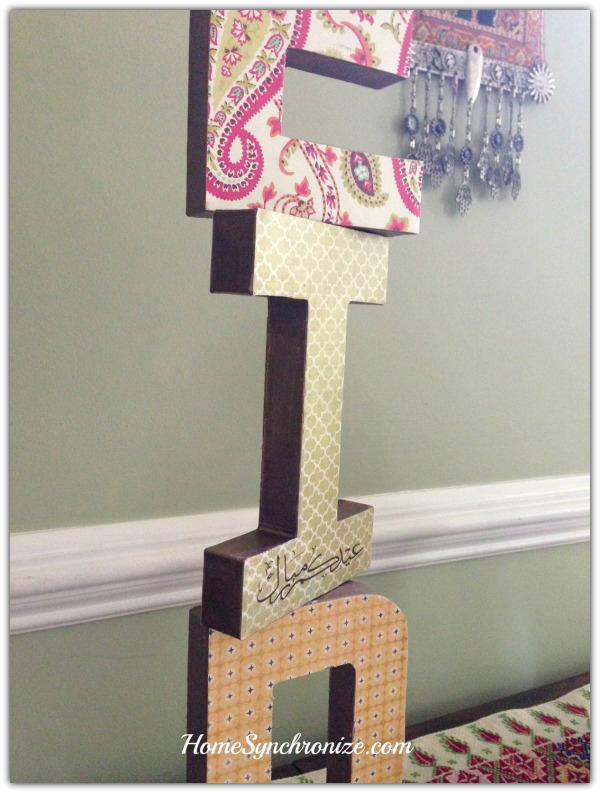 All Done! A fun and easy craft project to celebrate Eid. It took me around an hour to complete. Not bad! 🙂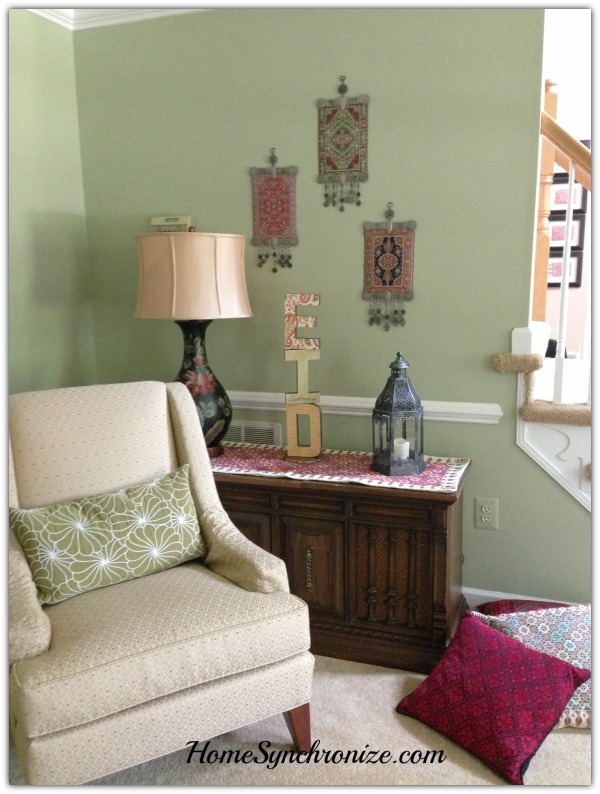 Happy Eid! 🙂
P.S. My shops (Arabic calligraphy stencils & Middle Eastern products) will be closed from July 15-Aug.20, 2014. Hurry up and place your order today!
Please follow and like us: