You may wonder why the Arabic style of decorating usually includes low seating, floor pillows or poufs?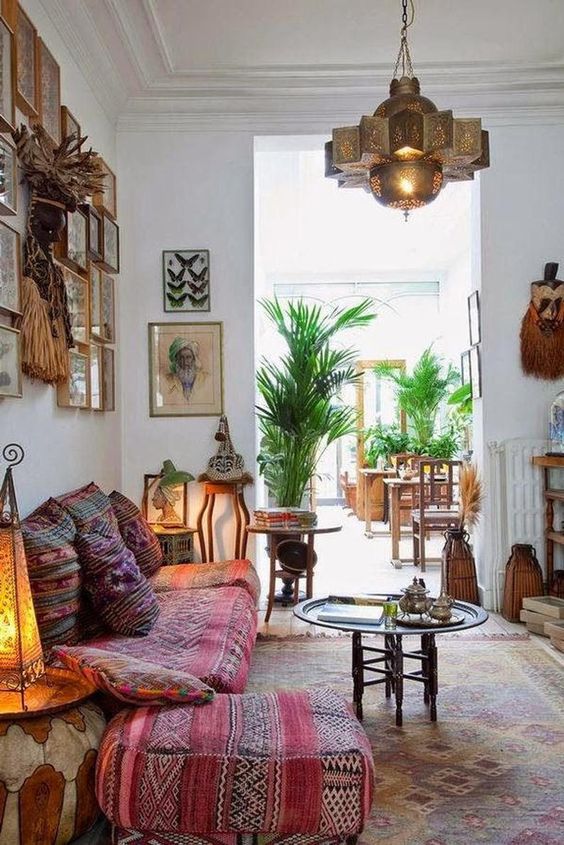 Actually, that is not entirely an Arabic look! Floor seating can be seen all over the muslim world. It is a Muslim practice to sit, sleep and even eat on the floor (within rules) because it is a Sunnah . A Sunnah is any practice by the prophet Mohammad (Peace be upon him). Since the prophet is a role model to all muslims, they follow in his footsteps and follow his practice. That does not mean that you will not find chairs in a muslim home. It just explains why some muslims prefer to sit on the floor, and why you might find pillows scattered on the floor in a muslim home.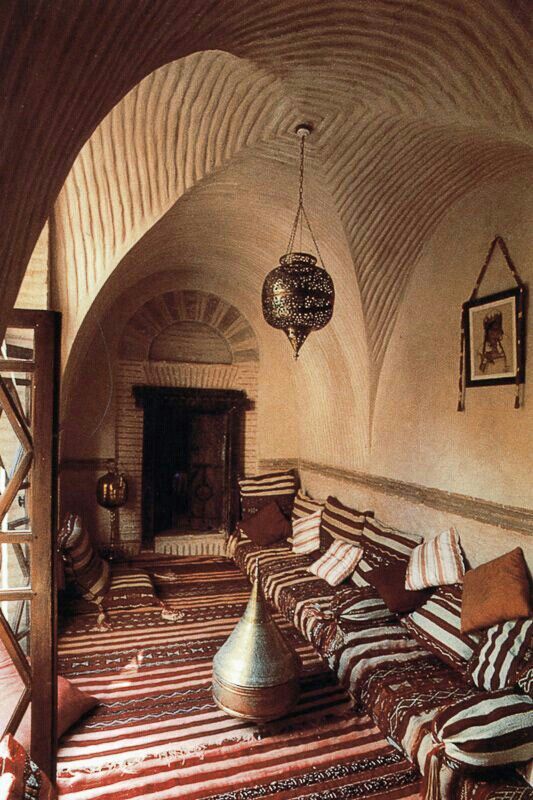 Sitting on the floor is comfortable, cozy, inviting, and easy ( no furniture arrangement required). As a matter of fact, it is also healthy.
When you sit on the floor (…), you actually engage many of your muscles as opposed to when you sit on a chair. When your feet are below your heart (as in a position when sitting on a chair), the blood circulation is being directed to your feet, as opposed to when you sit cross-legged on the floor where your heart receives the benefit of better circulation! MindBodyGreen
Truly our beloved Mohammed does not speak anything out of his own desires, it is no less than inspiration sent down to him [Wama yantiqu AAani alhawa, In huwa illa wahyun yooha- Surah 53, Aya 4]. His Sunnah is ultimately for the benefit of mankind.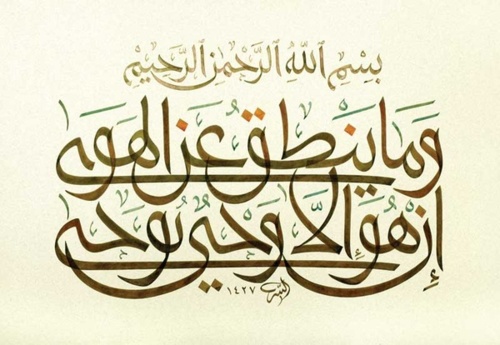 So what do you think? Do you sit on the floor in your home? Would you include floor seating in your design?
Please follow and like us: