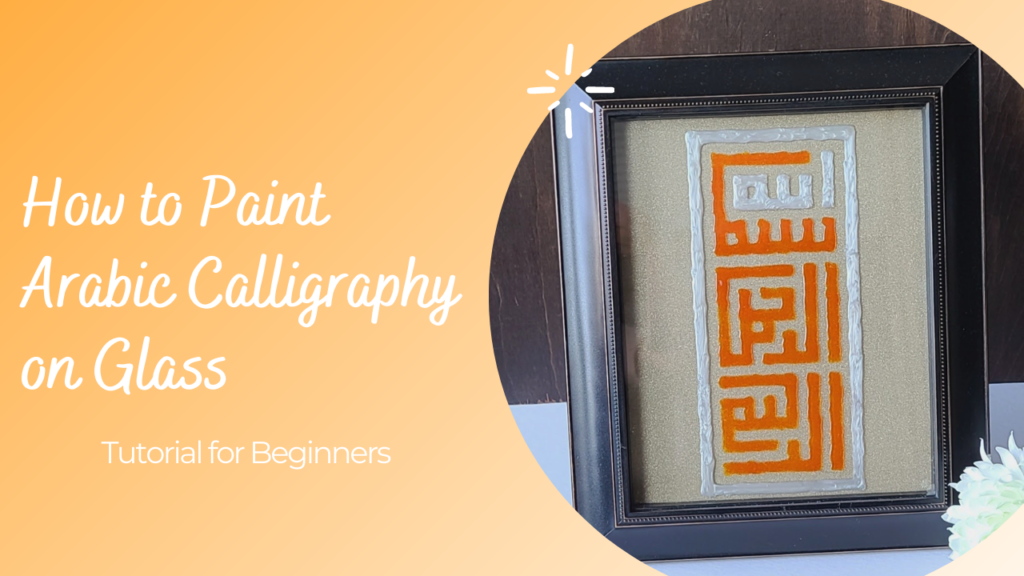 Salaam Everyone! Ever since I wrote this post (exploring Islamic interior design), I've been eager to apply Arabic calligraphy on different mediums much like early Muslim artists did. Now that I'm able to turn Islamic calligraphy into stencils, this seems more doable.
In today's video, I'm sharing a super easy way to paint Islamic calligraphy on glass (you don't need a stencil for this). If you're a beginner, this video is for you. Enjoy!
Supplies I used in this video:
*Black and white print of Arabic calligraphy (I used Bismillah Al Rahman Al Raheem in Kufic calligraphy style)
*Gallery Glass window color from Plaid (Pumpkin Orange color and White color)
*Frame
*Decorative paper
I hope you enjoyed the video and found it helpful. If you decide to try your hand at painting Arabic Calligraphy on glass, post your art and tag me on Instagram @homesynchronize. I'd love to see it.
Please follow and like us: