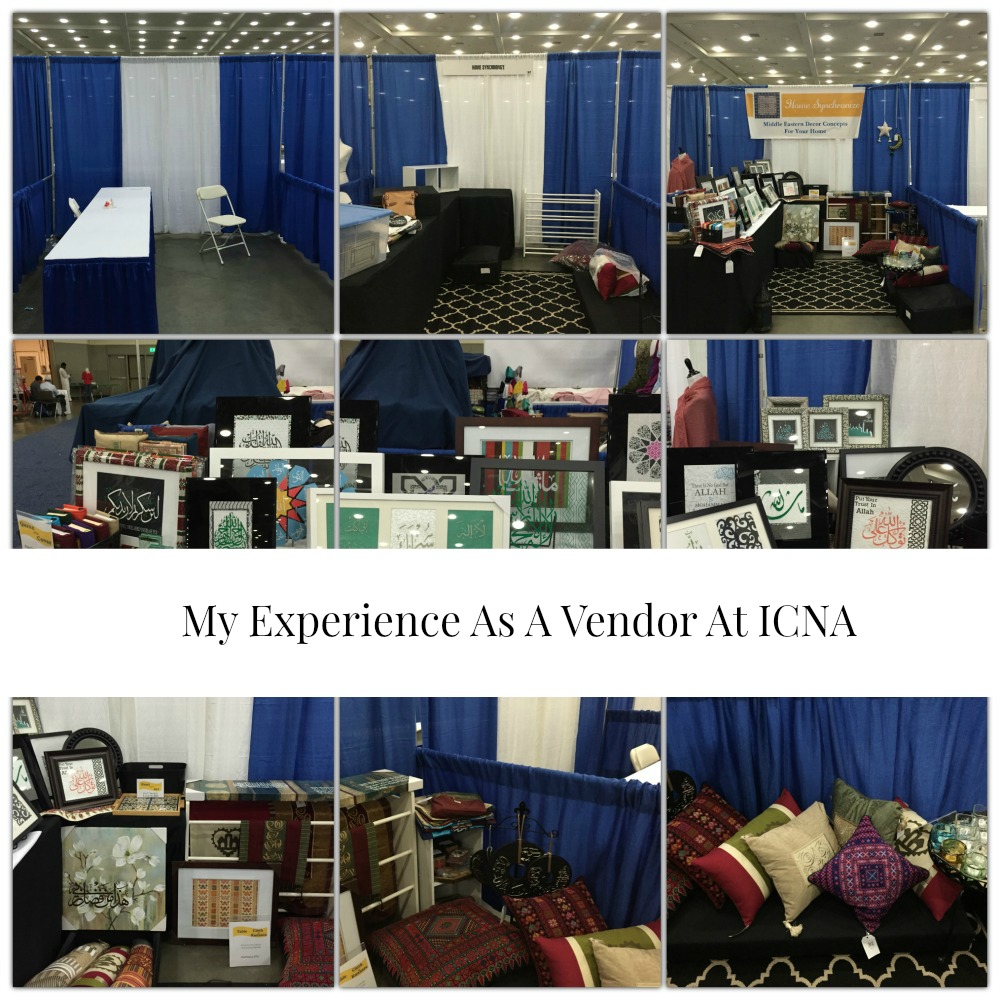 A couple of months ago, I heard that an ICNA convention will be taking place in Baltimore during Memorial day weekend. As an online business, these types of events are a good way for me to gauge what the Muslim community is interested in as well as advertise my store.
As you know, I manage two online shops; Home synchronize for Middle Eastern style home decor concepts and an Etsy shop for Arabic/Islamic calligraphy stencils and decor. Not only do I manage the logistics of running a business, I also have my own line of Islamic home decor. Before I registered with ICNA, I only had a few of my handmade products available along with the ones that I import from Jordan. The plan was to create as many of these designs as I possibly could before the convention. At first I thought this would be an easy task, but I learned that as stress kicks in, creativity jumps out the window.
Alhamdulilah, by the event date I managed to create a variety of Islamic artworks for sale during the convention. Here are some examples of pieces I created:
As a vendor, this was an exhausting experience. We were encouraged to set up on Friday afternoon before the actual event. The convention started on Saturday and lasted until Monday afternoon.  It was organized so patrons could attend seminars and spend their down time at the bazaar. The bazarr itself had hundreds of different vendors ranging from clothing, books, gifts, and artwork. I had a chance to browse the bazaar and could not find anything similar to what I was selling. 🙂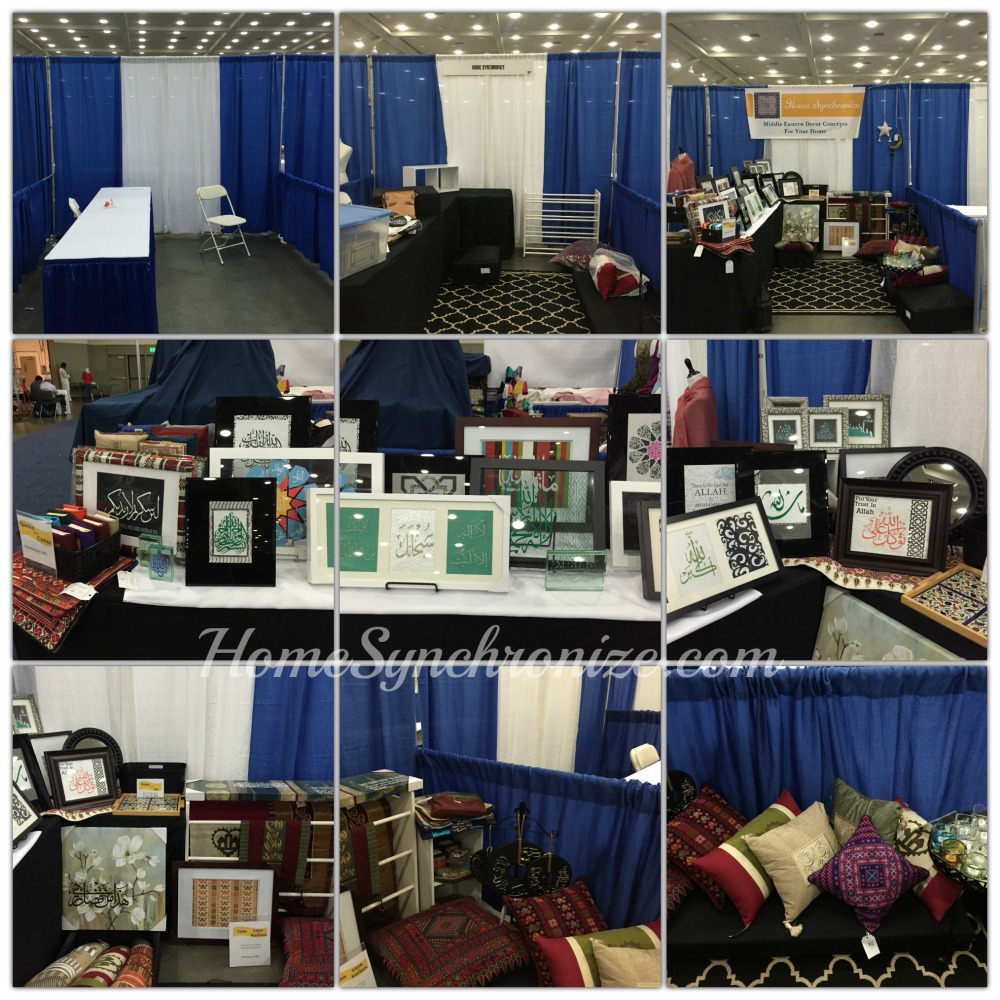 My Booth at ICNA Convention
Despite the exhaustion, this event was emotionally rewarding. I met many nice people who appreciated my artwork and gave me great feedback. One that I will never forget is of a couple who purchased one of my "oops art".  This was a typography canvas art that did not turn out as I had imagined, so I offered it at a huge discount. They said that they could see and feel the story behind it. For them, the beauty in the artwork was the effort I had put in it as an artist. I felt really bad that the art they purchased was not as I had envisioned it to be. It would have been perfect for them! (I don't have a picture of the canvas that was purchased but this is a matted print of the typography art.)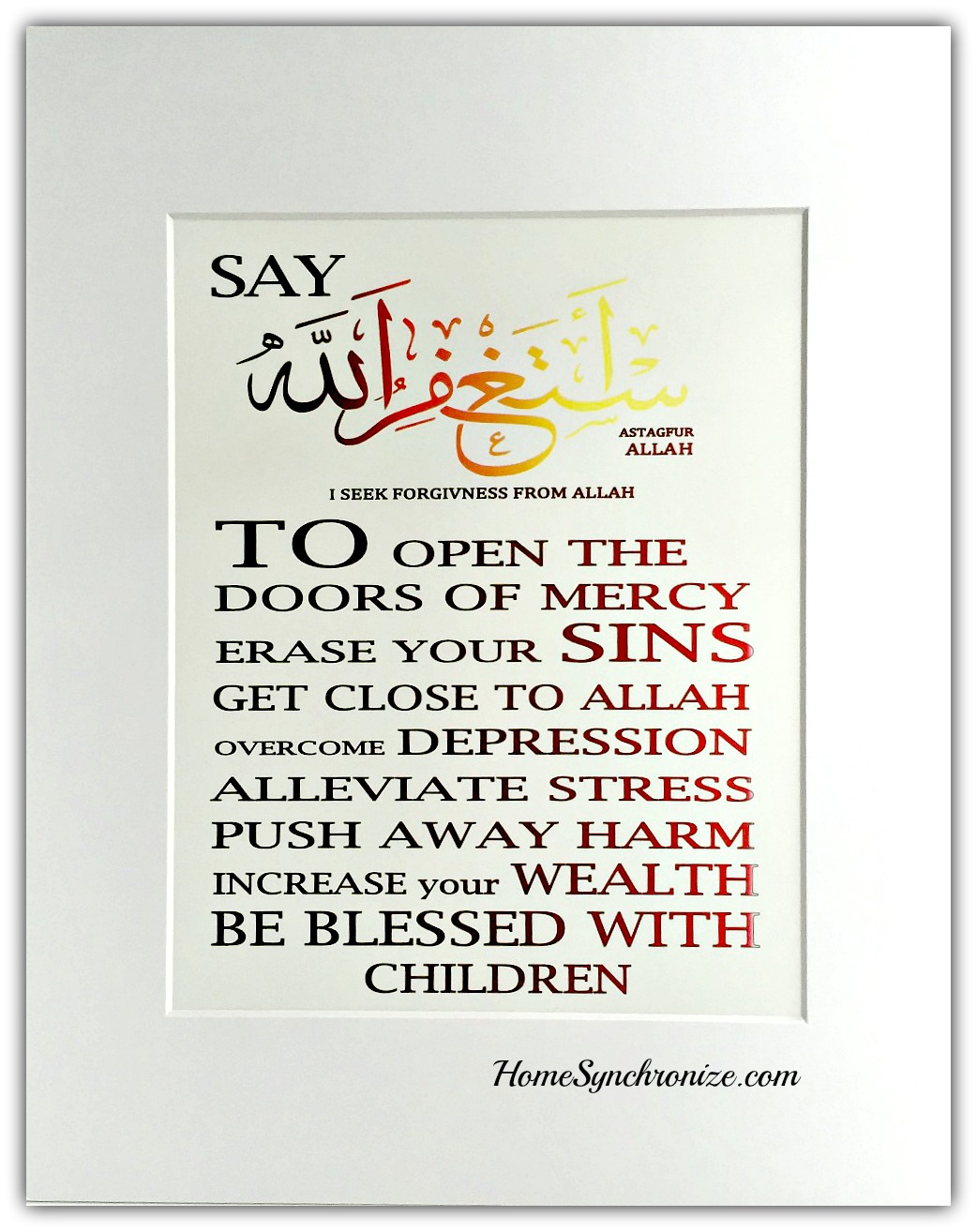 And then there were people who used negative tactics,such as pointing out tiny imperfections and ridiculing my artwork's purpose in order to force me to give them a discount. Unfortunately,  these types of people do exist even at a huge Islamic event where Muslims learn to be better Muslims. I understand that customers look for deals but there are certain lines you do not cross. Barganing is acceptable but if you aggressively attack my work then why would you want to buy it in the first place?
Despite these negative encounters, being a vendor at this ICNA convention was a positive experience. Alhamdulilah, my booth was next to my sister's who was launching her new business (Lina Zibdeh Cover Couture). Although Lina is a successful translator with Johns Hopkins medicine international, her passion has always been for fashion. I was proud to watch all her hard work pay off during the convention.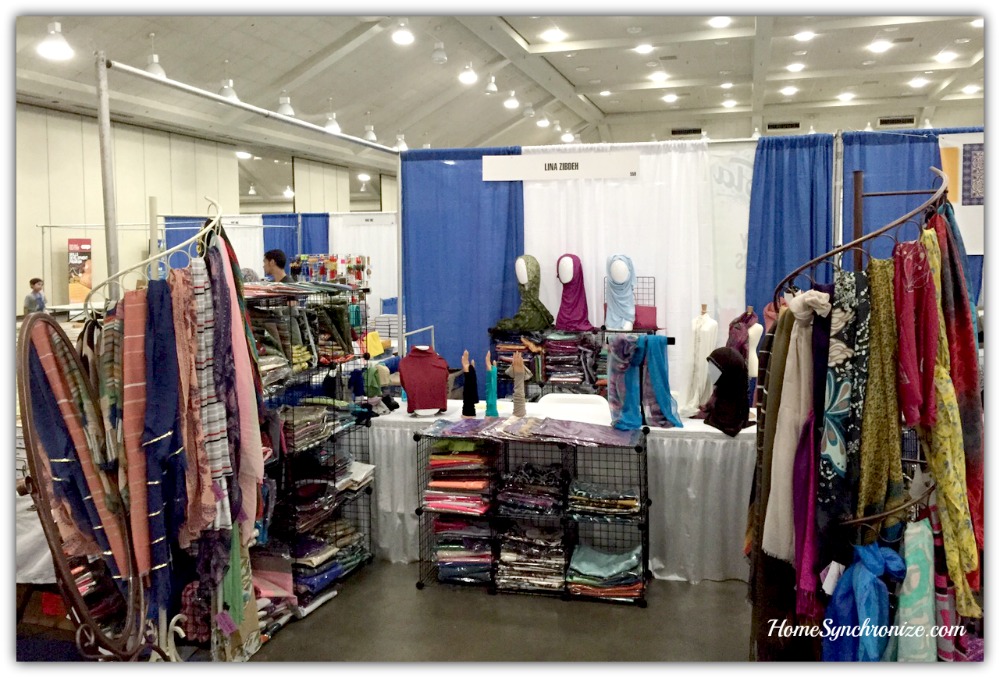 And finally, I realized as I interacted with customers that I miss being a Residential Planner. One of my customers was looking for artwork that matched her home decor. When I asked her about the colors in her home, I realized that she was searching for the wrong matching colors. I took out my color wheel and advised her on the colors that should be in her artwork. This was so exciting for me. Home decorating was my hobby and passion ever since I was a little girl. I would love to get back to doing that.
What advice would you give me as a vendor and a small business owner?
Please follow and like us: