Don't you hate it when you have to play catch up?
The ICNA Baltimore event took place on Easter weekend so this blog post is just a tad overdue but you don't mind, right? 🙂
Better late than never so let's get to today's post to discuss why some promises are meant to be broken.
After ICNA 2015, I promised myself that I'll never participate in large events ever again! It. is. exhausting! Not only during the 3 day event but also the preparation for it takes months in advance.
At least for me.
I was not planning on participating in ICNA this year but my sister (who was participating) convinced me to.
"You know what to expect now and you can prepare for it" she said
With that in mind, I drew up a plan of all the things that I needed to prepare in order to make it a success.  This year my focus was on the Arabic/Islamic calligraphy stencils & decals.
There are so many ways that people can use stencils and decals to express their creativity and with Arabic stencils & decals they are able to add unique character to their home.
In order to ease some of the discomfort that people may feel when it comes to expressing their creativity with art, I prepared this small station to show people how easy it is to use the stencils and to have them try the stencils themselves.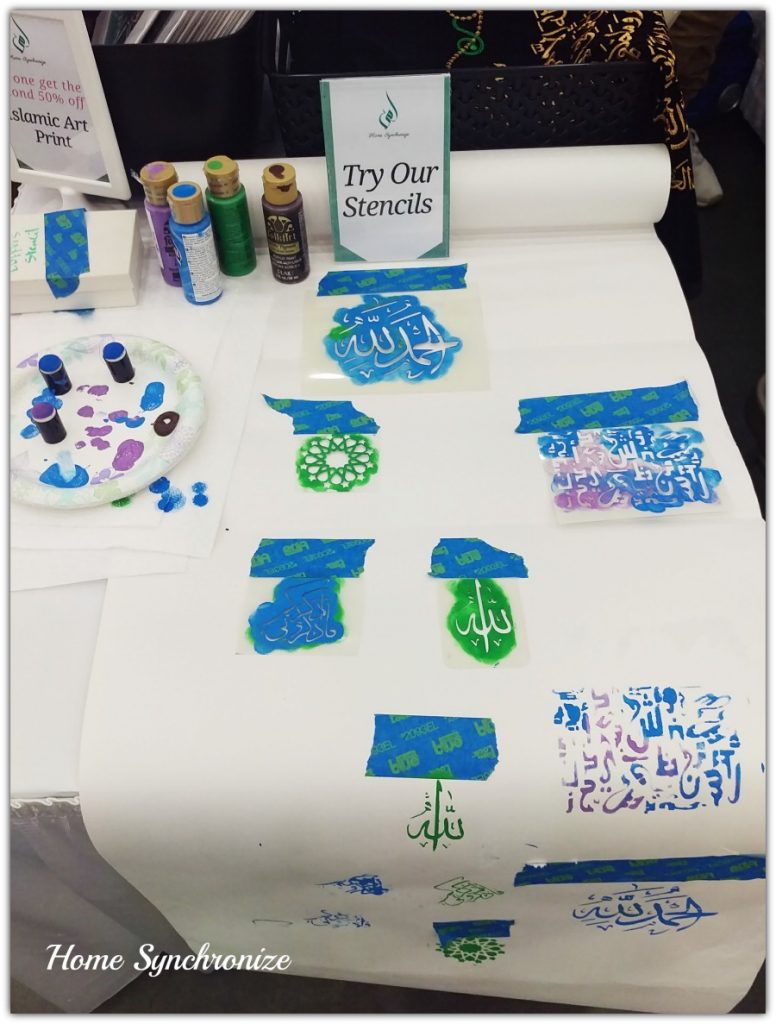 The artwork that I created especially for this event were great examples of all the ways that people could use the Arabic/Islamic calligraphy stencils & decals. While some people still preferred to purchase the finished artwork, many signed up to my mailing list to learn how they could create their own (customized) art. This was the most rewarding part of the event! 🙂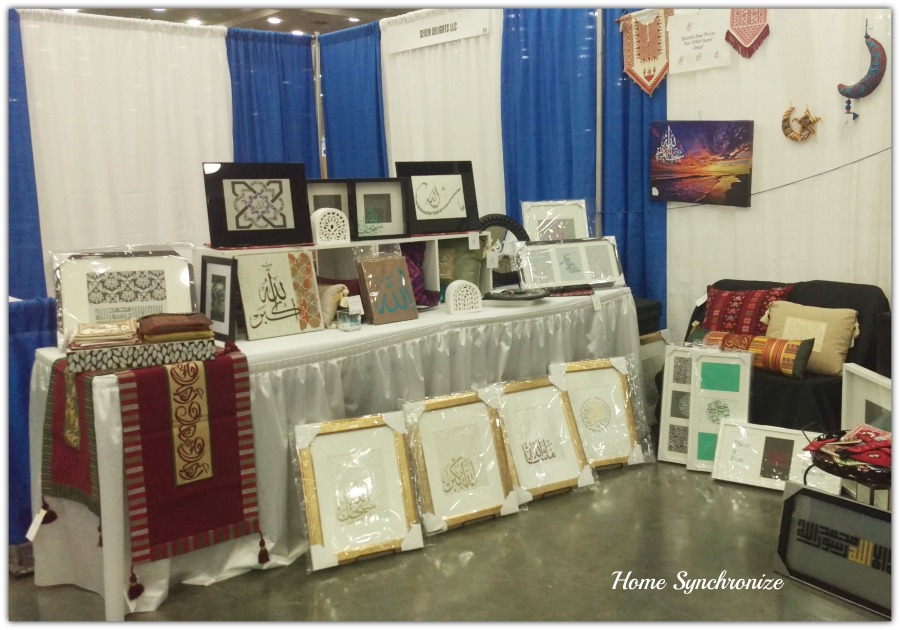 Of course as a Residential Planner whose focus is on Middle Eastern interior design, I had to include a gorgeous Arabian style Jalsa or floor seating (Affiliate*) along with all the beautiful accessories that gave my booth a Middle Eastern vibe.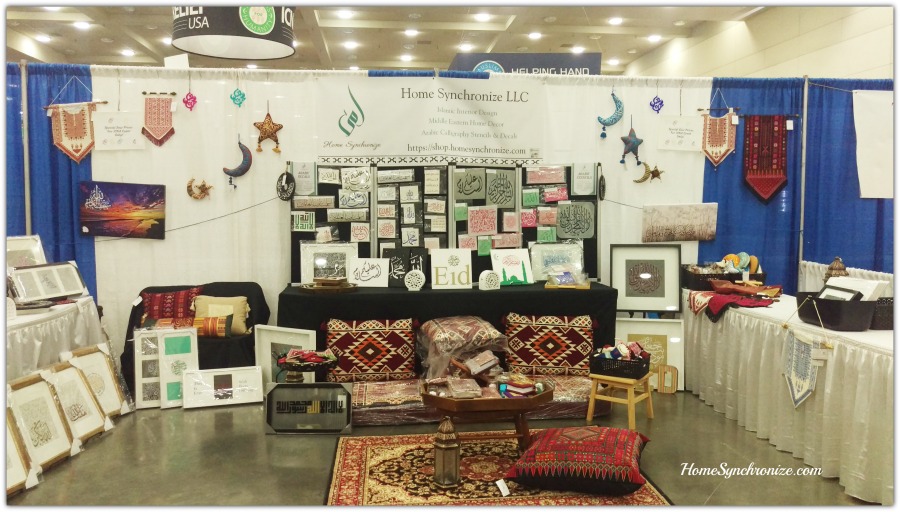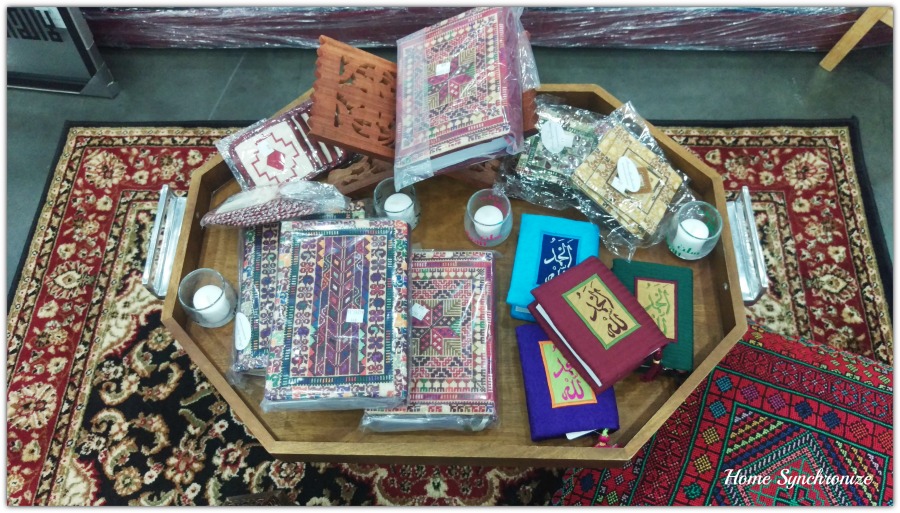 While I did promise myself not to participate in large events, it was not a fair promise to keep. I was overwhelmed by fatigue following ICNA 15  that affected my judgement and steered me away from participating in any large event. Now I learned that no matter how exhausting those large events can be, as e-commerce business owners, they are a great learning opportunity to grow. This particular event was also a wonderful chance for me to meet with my followers and old customers who keep on supporting me online and at events. Thank you so much my friends!
Inshalla'Allah I'll see you at ICNA 18!
P.S. During the upcoming months, I'll be sharing tutorials on how I created some of the artwork seen above so be sure to sign up for my newsletter to never miss a post.
*Disclosure: Please note that some of the links above are affiliate links, and at no additional cost to you, I will earn a commission if you decide to make a purchase after clicking through the link. Please understand that I recommend these companies because they are reliable and offer quality products, not because of the small commissions I make if you decide to buy something through my links. Please do not spend any money on these products unless you feel you need them or that they will help you achieve your goals. Remember that YOU are still responsible to do your research and decide for yourself if this product or service is right for you.
Please follow and like us: