Happy Friday everyone! In my last post, I introduced you to the Arabic/Islamic style. Now that you know some history behind it,  how can you incorporate it into your home design? Here are some suggestions:
If I had to redesign my living room it would look like the one below by designer Alberto Pinto. The Islamic style window design is the first thing that captures your attention, but did you also notice the tables? If I am not mistaken, those are mother of pearl inlaid octangular tables that are traditional syrian furniture design. The coffee table also appears to be mother of pearl inlaid.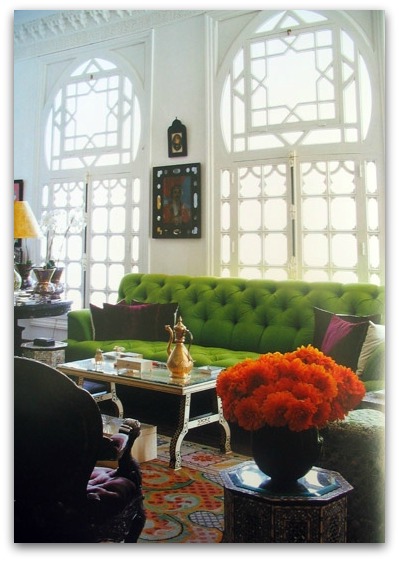 Curbly
A modern twist on area rugs….and tables…and chairs from designer Nada Debs.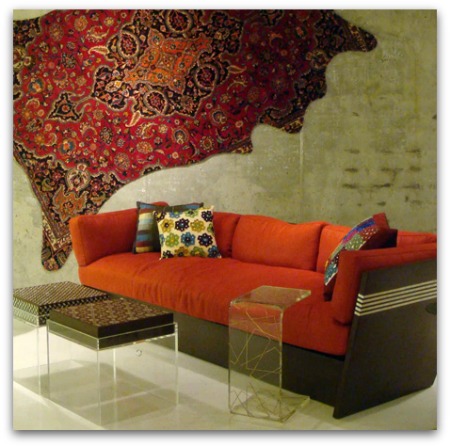 Arabs Today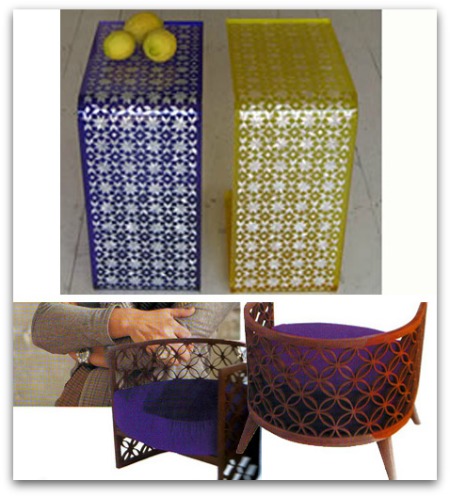 While we are still on the subject of modern style furniture with Arab flare, take a look at this pouf…..I mean…..chair by Younes Duret. Hey, why not! 🙂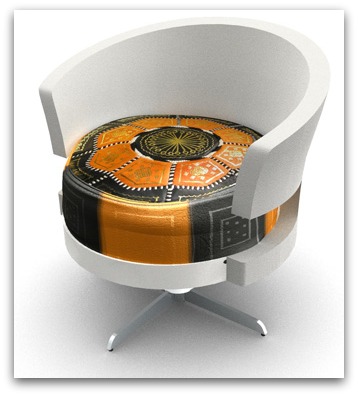 Pink Message
Would you like a Mosaic in your home? That would be too expensive, just use wallpaper. 🙂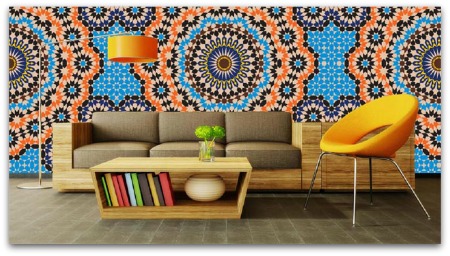 Top House Design
How about that headboard? A beautiful interpretation of the Arabic/Islamic style.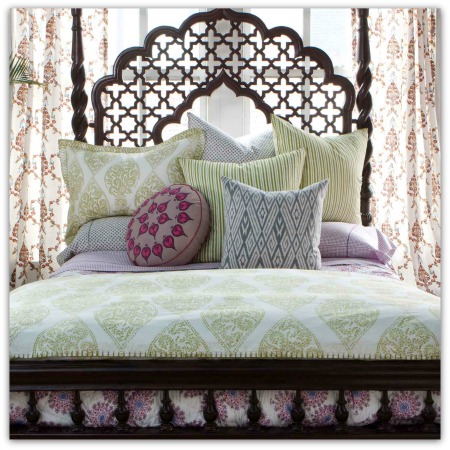 John Robshaw
If you like to mimic the look of ornate window screens in old Islamic homes, may I suggest these window shades. I really want that in my home!!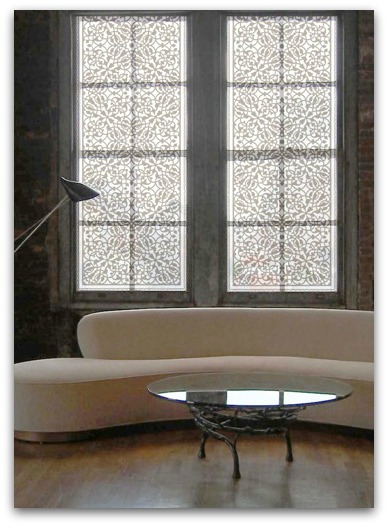 Delia Shades
You don't have to include all the elements of the Arabic style to achieve that look, one or two pieces will do. As a matter of fact, thats how I like it. Below is a mother of pearl night stand in what appears to be a modern style bedroom. See how it pops out as a unique piece of furniture. Love it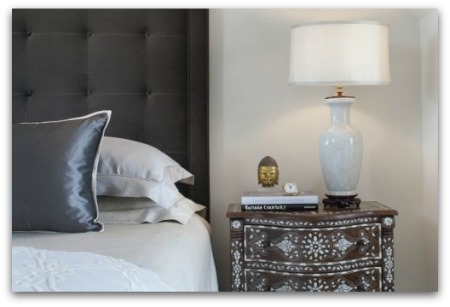 Or imagine the armoire below in a modern style living room.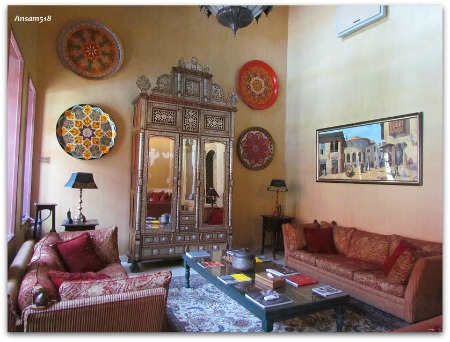 Five One Blog
I was amazed when I saw the vanity below. I have personally seen that mosaic wood inlay on tables, chess boards, jewelry boxes and trays but never as a vanity. How unique is that!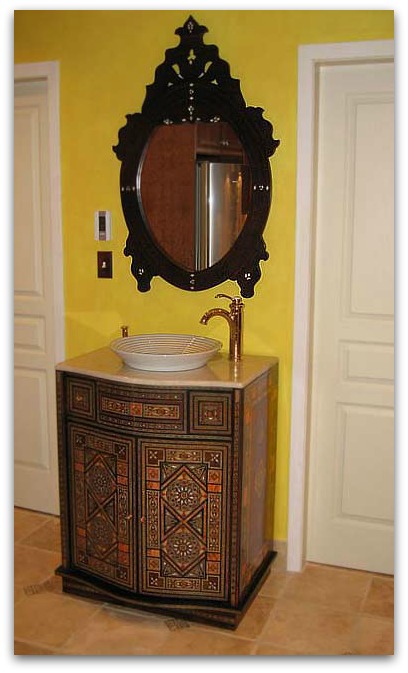 Decorate your bookshelf with Calligraphy art or framed islamic patterns.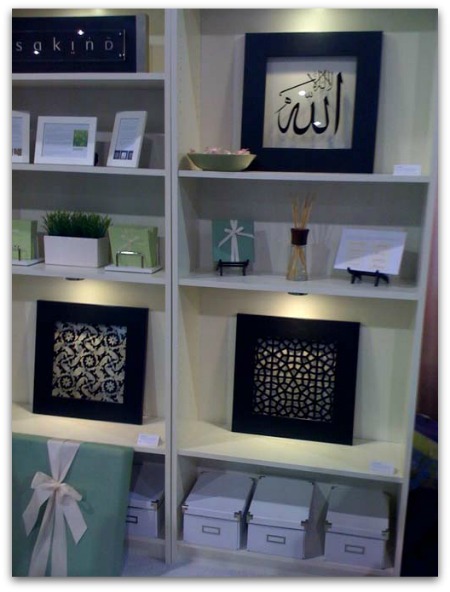 Lastly, I have to include the inspiration for my front door side windows project from House Beautiful.

So, what do you think about the Arabic/Islamic style now? When done correctly, it will add interest, personality and a little bit of history to your home. I. love.it
How do you or would you incorporate this style in your home?
Please follow and like us: