If you love the modern style of decorating because of its use of geometric shapes then you will love this post. 🙂
In my introductory post about Islamic design I mentioned that there are two notable forms of Islamic art; Calligraphy and the art of mosaics. Today I will share with you some examples of remarkable mosaic patterns that are used to decorate prominent Islamic sites.
The definition of a Mosaic in the dictionary is  "a picture or decoration made of small, usually colored pieces of inlaid stone, glass, etc".
Since Muslims are prohibited from drawing figural images, muslim artists combined geometric shapes in highly sophisticated patterns to form amazingly complicated mosaics. What is most captivating about islamic mosaics is the application of mathematical principles to create patterns that do not seem to repeat, something that is called Quasi periodic! If you like to read more about this, click here.
Patterns in Islamic Art is a great website that discusses the origin of Islamic art and shares over 4000 images of fantastic mosaic patterns that adorn ancient as well as modern islamic sites. Take a look…..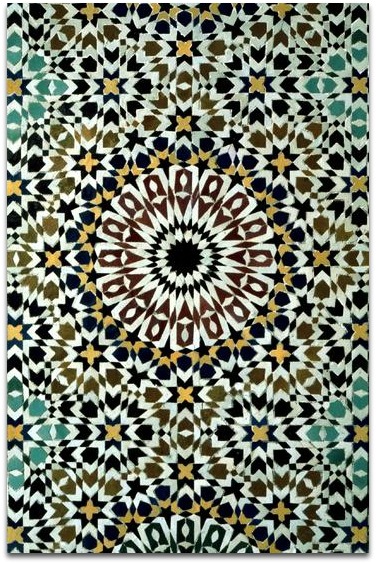 Morocco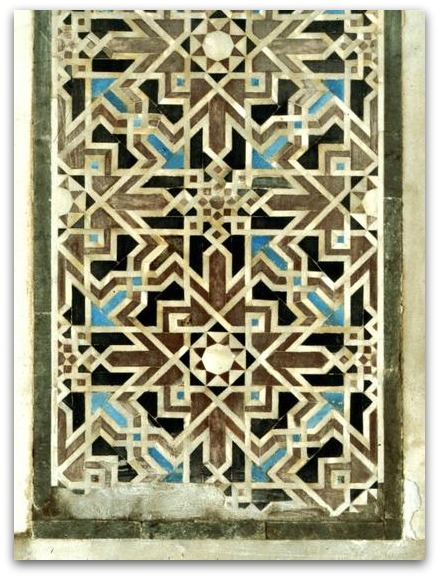 Egypt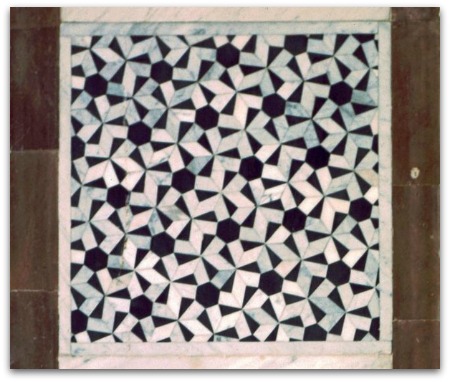 Syria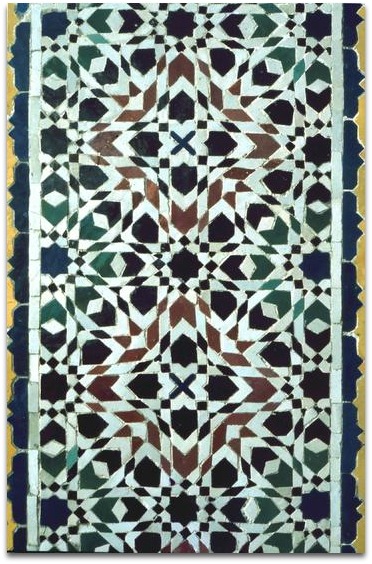 Morocco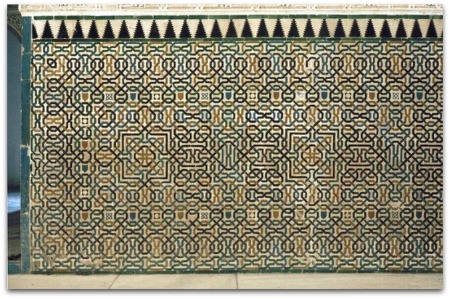 Spain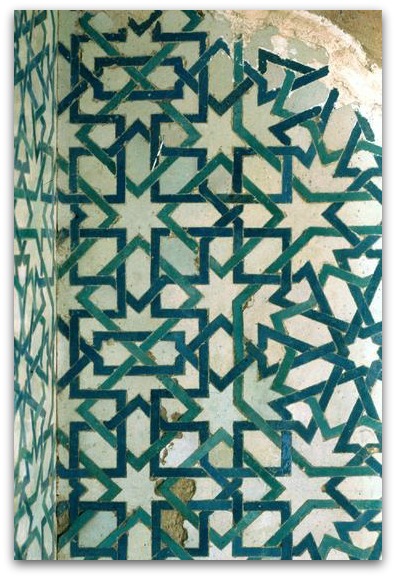 Spain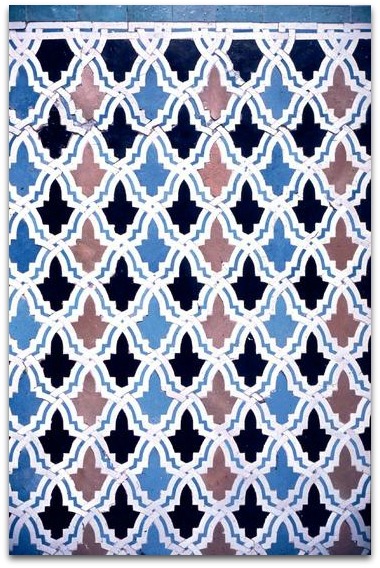 Morocco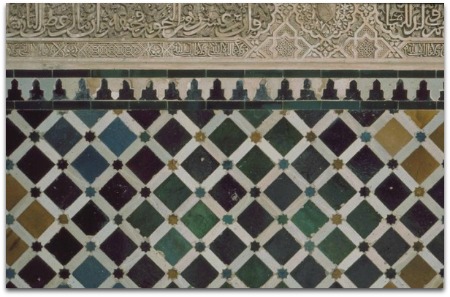 Spain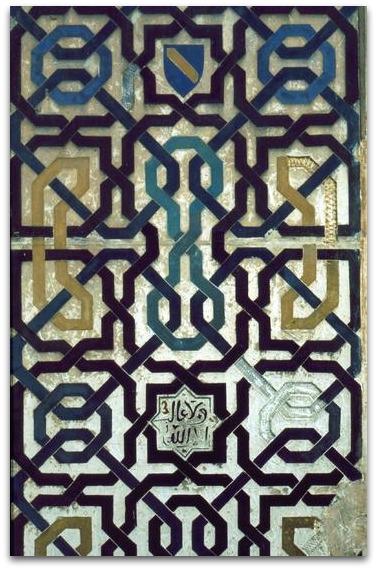 Spain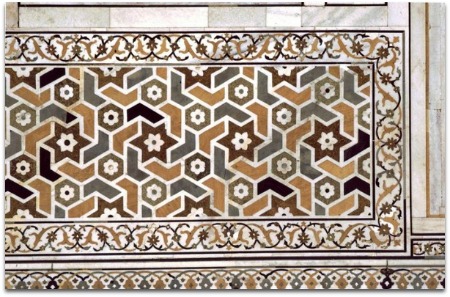 India
See how many different geometric patterns are presented in each mosaic! The circle is said to be the most prominent shape used as it symbolizes the oneness of God who is eternal with no beginning and no end. To learn more about patterns and symbols of geometric forms in islamic mosaics click here. 
What do you think of mosaics? Would you use them in your home? How would you use them?
Please follow and like us: